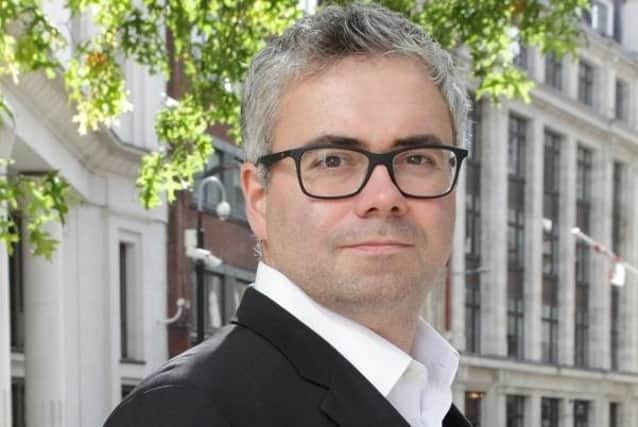 2020 was never set to be a bumper year for the high street. It began with occupancy rates at around ten per cent and falling in Scotland, and retailers were feeling the pinch as increasing costs met declining footfall in physical stores – an effect known as 'margin vice'.
Even in Scotland, a nation of serial spenders compared with the rest of the UK, the inevitable decline of the high street looked set to continue in 2020. We all know what happened next.
With news that Scottish sales fell 24.3 per cent year-on-year in February 2021, what does this new reopening have in store for us?
We can first expect a bounce. Three key factors will converge: pent up demand, unsold stock, and a feel-good factor. In the great reopening of 2020, we saw double digit per cent growth in footfall week-on-week. This time, another feel good factor will fuel domestic spending across physical retail and later hospitality.
Stores will continue to focus on safety, and the average spend per customer will be higher than at pre-pandemic levels. Shoppers will venture out less but buy more. With some essential retailers faring well, it will be the turn of more discretionary spending.
But is the bounce enough to save the Scottish high street? Probably not. High street footfall is significantly, and unsustainably down. Demand patterns are highly volatile and difficult to manage, with warehouses full and instability at ports. Furthermore, the clouds of Brexit, business rates, and furlough continue to linger.
You could be forgiven for thinking that retail is dead. But retail does not die, it reinvents.
Online sales accounted for 35.2 per cet of all sales in the UK in January, and nearly half of UK adults admitted to buying something online that they would previously only have bought in-person. Moreover, omnichannel retailers have proved most resilient during this period alongside those that offered some form of differentiation, be that product, purpose, or customer service.
To survive, many retailers need either an influx of new capital, or to find cash in their current cost base. In the FTSE 350, supplier costs make up 76 per cent of total costs in the 'Consumer Discretionary Category', according to our State of Spend Report 2020. Initially this might look like ripping out cost is the answer, but supply chains are also the most likely source of innovation and required change. This clearly points to the direction we are headed in, and much of retail must transform to find its niche in cost optimisation.
As consumers we must not bemoan the changes or the evolution we see in retail. We are the key drivers of change, looking for an offering that complements our preferences and lifestyles. 2021 marks the start of the great customer experience revolution and we can expect high streets to become a place to live, work, socialise and shop. Retail will obsess over us, fight for our money and transform around us.
Simon Geale, Senior Vice President for Client Solutions