​Remembrance Day far is too close - Angus Robertson
​War is and conflict is sadly all to present, especially at the moment with developments in Israel, Gaza and Ukraine.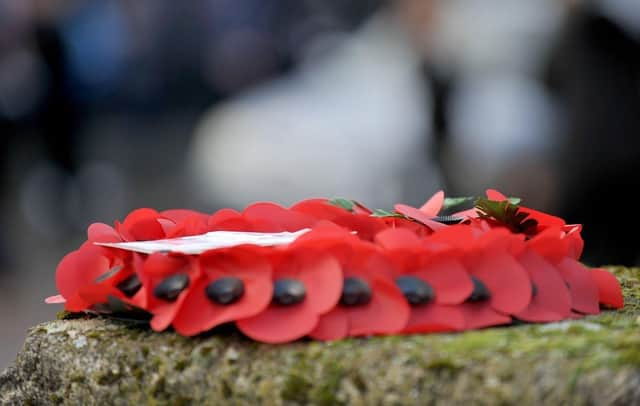 ​Nearly 10,000 Palestinians have died in the Gaza Strip, over 1400 Jews were murdered by the terrorists of Hamas who still hold 200 hostages.
In Europe, the war of Russian aggression in Ukraine continues, with latest estimates suggesting 120,000 people have been killed.
More than ever in recent history, we see how war affects individual lives, communities, countries, continents and world as a whole. This Remembrance Day many if not all of us will be contemplating those lost in present conflicts as well as past.
I urge all those who are able to donate to the Scottish Poppy Appeal. Money collected goes to helping veterans in Scotland.
Across the Commonwealth, distinct poppy designs are worn in the run-up to Armistice Day commemorations, with Scotland's four-petaled poppy a feature since the establishment of the Lady Hague poppy factory in 1926.
According to Poppy Scotland, in the beginning, the poppies were made by two ex-servicemen, a pair of scissors and some tissue paper. Now a team of around 34 disabled veterans produce three million for the Scottish Poppy Appeal each year. They also produce 10,000 wreaths, 60,000 Remembrance symbols, 40,000 long stem poppies and other associated items.
I look forward to paying my respects this weekend at the Haymarket remembrance service.
Comments
 0 comments
Want to join the conversation? Please or to comment on this article.