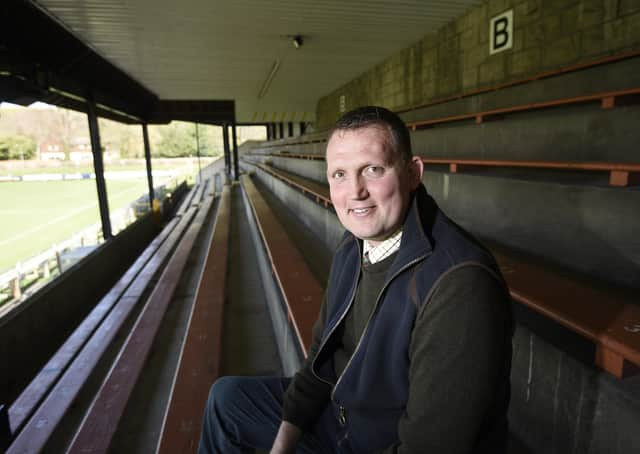 Doddie Weir has taken on Motor Neurone Disease with the same positivity and fortitude that epitomised his Murrayfield days (Picture: Greg Macvean)
In recent times, of course, he has returned to public attention in view of his well-documented battle with Motor Neurone Disease. Yet this greatest struggle is one that the Borderer has embraced with the same positivity and fortitude that epitomised his Murrayfield days, not least in the setting up of his own My Name'5 Doddie Foundation which to date has raised more than £5 million for research and support for MND sufferers.
I could not help but wonder, however, how appropriate it was to christen the charity with appellation "My Name'5 Doddie". After all, telling someone your name is one of the most basic forms of revealing your identity. Yet clarity vis-à-vis one's identity is precisely what neurodegenerative diseases like MND undermine in their irreversible atrophying of those crucial capacities, such as physicality and speech, that prove so integral to expressing our unique personalities and, therefore, being recognisable to others. For many, these existential dimensions to the suffering experienced by such conditions are felt even more acutely than the evident pathological challenges. They raise profound questions of egoistic concern. For example, if our dignity as unique individuals lies predominantly in our physical or cognitive capacities to self-actualise, what happens to who we truly are and, indeed, why we truly matter when our biochemistry betrays us, forcing us to irredeemably become, at best, a shadow of our former selves?
For some, this dehumanising tension is such an anathema to who one expects oneself to be that ending life via voluntary euthanasia takes on a salvific appeal. Others, stoically accepting that the clock has turned red, resolve to squeeze every last drop out of life before the final whistle blows.
Christianity, however, tells a very different story. Without undermining any of the existential trauma of such experiences, it claims that we are not self-made individuals whose significance and dignity rests in the fragile hands of self-determined, favourable circumstance. Instead, in the same way that all of our identities are to some extent relationally derived (for example, it is our parents who name us), the ultimate source of who we truly are and why we matter is found outside of ourselves in relationship with the God who created us and knows us intimately. Existentially, this has two implications: First, it means that, as Jesus once stated, "your life does not consist in the abundance of things you have", whether material, physical, cognitive or relational. Second, because these attributes are not the basis of our individual dignity and value, our significance is not mitigated by the frustration or loss of these faculties.
Moreover, as attractive and pervasive as ethics of self-actualisation are, human beings are simply not constituted to play this role in either their own or another's life. Life has a way of confronting us with just how human we actually, and the more that we attempt to be our own god and source our meaning and significance by self-reference, the more painful life's shattering of that illusion will be.
According to Christianity, the safeguarding of our individual dignity is not found in human attempts at divinity, but by divinity becoming human in Jesus Christ. And as the Son of God, Jesus himself experienced the full gamut of dehumanisation by being crucified on a Roman cross – talk about an existential crisis!
Rather than the dehumanising spectre of suffering jeopardise our dignity, Jesus' death and resurrection demonstrates that our ultimate dignity as individuals remains secure in hands of a trustworthy God who knows our name and can be trusted with it, even in the face of death itself. It is a promise that while still judging such circumstances as tragic, endows each of us with meaning and value in our moments of greatest weakness and dependency.
Furthermore, if the Christian claim of resurrection holds, it means that suffering will not be the end of the story. Whatever circumstances in the end serve to call full-time on our current existence – whether we feel we have won or suffered a crushing defeat – the resurrection promised to us by the God who knows our name will reveal that, even in those former moments when our ability was at its zenith, we will only have been but a shadow of our future selves.
Gareth Black, Speaker, Solas Centre for Public Christianity