Recovery comes with the opportunity to place social good at the heart of our choices - Christopher Gray
Covid-19 has accelerated trends in many areas of our lives, from shopping and fitness to home schooling and remote working, and as we look towards a future beyond the pandemic, some aspects of our lives will change forever.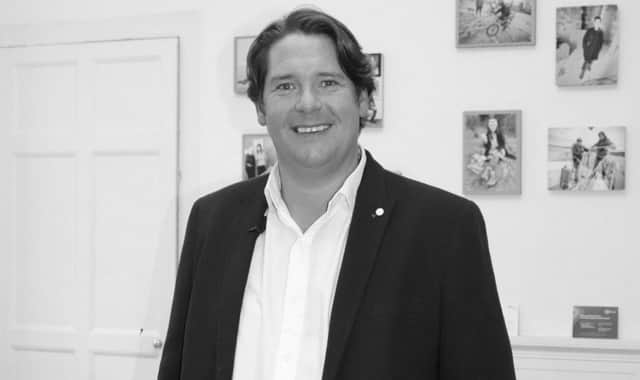 While we adapt to a new normal, there is a real opportunity to place social good at the heart of many of our choices. A recent report by Accenture found that 60% of consumers were making more environmentally friendly, sustainable, or ethical purchases since the start of the pandemic.
However, we need all aspects of economy to align with this mission. There has never been such a global focus on the value of a sustainable economy and procurement could have a major role to play, placing greater emphasis on purpose and social good when awarding private or public sector contracts.
Navigating procurement can be a minefield at the best of times, but for social enterprises who tend to be smaller organisations, it can be tricky to compete against national well-established bodies who can offer large-scale services for low costs.
That said, we need to be realistic. Budgets are tight and it is important to develop a business strategy that offers competitive pricing for top quality goods and services. Profit margins need to support the wider aims of the organisation and deliver the social impact.
Perhaps it's time to assess what is important when determining value. You need only look at the recent pictures of school meal parcels to see where things can go wrong.
There is a real opportunity for businesses to award contracts that deliver more than just goods and services in exchange for financial reward, and now is the opportune time to start making those changes. As a society, we need to start thinking about value beyond the lowest costs for the greatest quantities. We should start to question whether there is any added benefit or impact, or ask ourselves where the supplier's profits might end up?
Social enterprises are, by nature, purpose-driven and set up to reinvest profits to grow their organisations and support more people. At Well-Fed, our business strategy has enabled us to expand and grow from a community café to a home delivery service and commercial catering facility, ultimately allowing us to help more people in the local community that are at risk of food insecurity and face social isolation. Just last week we had more than 350 families using our pantry services for groceries and we are supplying 2,000 emergency meals every day.
Similar to any other business, we couldn't have grown without financial assistance, and the support we've had from responsible finance provider Social Investment Scotland has been invaluable. I'm currently one of 20 social enterprise leaders taking part in its Ambitions for Recovery programme, which offers support, mentoring, and coaching to help navigate the challenges of the pandemic, as well as looking towards recovery.
The sessions have given me the confidence to enter contract negotiations and procurement discussions with Glasgow City Council, and we now provide catering services for hotels in the city that have been providing accommodation for homeless people during the pandemic. By providing 700 meals per day as part of this contracted work, we have been able to provide as many as 500 extra meals per day for people in the local community. That's a clear added value to the contract, which we hope to see continue beyond the current crisis. The more we can do to establish positive procurement practices in Scotland, the better.
Comments
 0 comments
Want to join the conversation? Please or to comment on this article.