Quarantine hotel loophole is a recipe for chaos - leader comment
As we have seen all along with the response to the Covid pandemic, the most effective message is a simple one.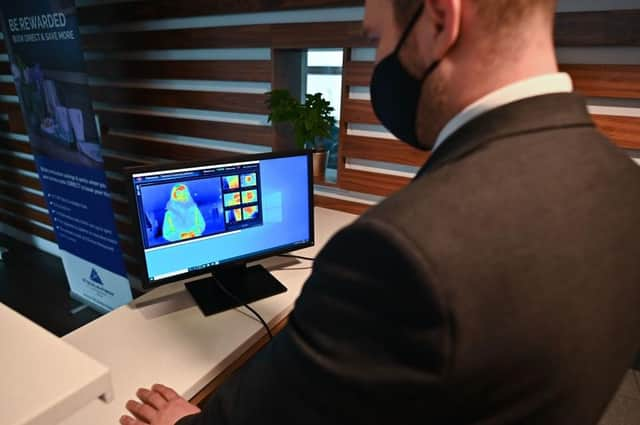 Stay at home works. The Prime Minister's infamous Stay Alert d id not and was a recipe for confusion.
Clarity is all important and when there is the prospect of differing restrictions across the UK, that becomes all the more difficult to achieve.
The quarantine hotel plan has been mired in confusion on both sides of the border, and the fact that a 'loophole' which will allow people to fly into England and travel to Scotland – avoiding the need to book a £1,700 stay – has not been resolved muddies it even further.
The Scottish Government does appear to be in a better position than this time last week, when we called for urgent clarification on the plans.
Hotels have been booked and a plan is in place for the regulations coming into force.
But no agreement with Westminster over the differing regimes is worrying.
This all should have happened long ago of course. Why it has taken until now to introduce tougher restrictions at international borders is baffling to many on the outside.
That it has finally happened is good as Covid numbers continue to drop and the vaccination programme is rolled out. Risking any spike by leaving the back door open would be foolhardy.
But we must have a clear message, and ideally – as unlikely as this may be to achieve in the current political climate – a consistent message from Edinburgh and London.
Airports both north and south of the border must be given clear information, and support in complying with the regulations. Airport staff will be on the frontline and must have confidence in the message they are relaying to passengers.
The start of the new regulations will be watched closely today.
We hope it is smooth for all those involved – and that the very existence of the new rules will discourage as many people from travelling as possible.
But where there are problems, we must see governments in Edinburgh and London working together to resolve.
A unified message would be a great start.
Comments
 0 comments
Want to join the conversation? Please or to comment on this article.