Having spent almost exactly a year in Edinburgh, the former hack (his description, not mine) and his wife had been in London for the previous few years, so as with any relocation it's been a big move. I remember it being tough to leave the bright lights of London, and floundered for a while when I relocated here over a decade ago. Making contacts definitely helped to right the ship, and I hope I can help to expand this journalist's network in the kind of way that others have done for me. It makes such a difference.
One of the people I was kindly introduced to a few years' back is Scottish entrepreneur George Mackintosh, another globetrotter who has returned to his native land. It can be a small world, particularly in Edinburgh, and it turned out that George knew my uncle, Angus Maitland, who founded one of Europe's most successful public relations agencies back in the Nineties.
In Scotland, you seldom need the six degrees of separation, or the 'six degrees of Kevin Bacon' as the dinner party game used to go, based on the idea that all humans can be connected by six social connections.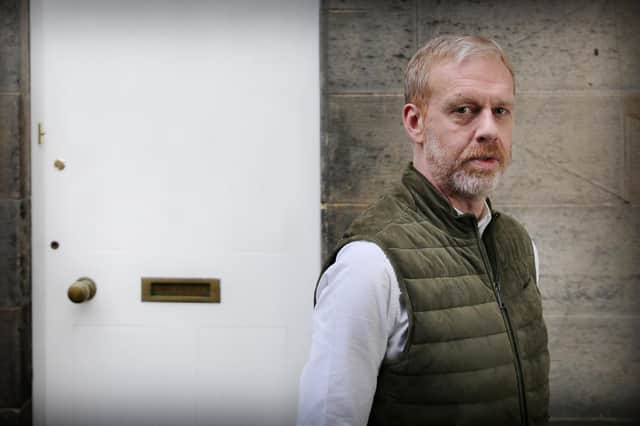 Anyway, since I met George and we got the chance to work together on a few ventures and projects, I'm now in the fortunate position to have him as one of my advisers. Thankfully for George, I'm not on the phone to him all the time, but if something big comes up that I can't quite get my head around, it's good to know he's on the other end of the line.
One of George's ventures, although in truth it is best described as a labour of love, is Papple Steading in East Lothian, one of Britain's finest historic model farms of the Agricultural Improvement Movement, and formerly owned by AJ Balfour, the British Prime Minister between 1902 and 1905.
Recently repurposed into top-end holiday accommodation and a corporate retreat, with a community centre, agricultural museum, and performance venue in phase two of its development, Papple has hosted some rather special guests over the last couple of years.
During the first half of 2022, Hollywood came to Papple when the entire post-production for Universal Pictures movie Tár, the acclaimed drama starring Cate Blanchett that has just been nominated for six Oscars, took place in situ.
With BT playing a supporting role (that's a pun people) via a direct-connected one gigabit digital service, Papple's health studio, lounge, and grand dining room became post-production studios, each with blackout blinds and multiple huge screens.
Best known for its golf courses and beaches - I once heard Skyscanner founder Gareth Williams say his favourite beach on the planet (the guy has been to a lot of beaches) is Yellowcraig - George Mackintosh and his team are developing a new type of attraction that is already putting East Lothian increasingly on the map. Bravo!
Nick Freer is the founding director of corporate communications agency the Freer Consultancy