Providing support to student lawyers is vital – Katharine Hardie
Kirk Murdoch Scholarship is one of the schemes helping young graduates reach their potential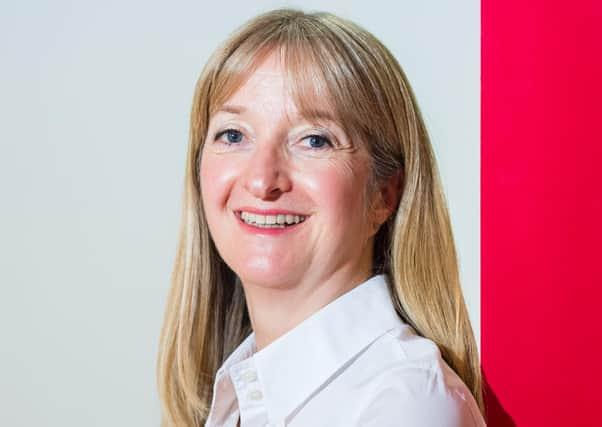 In 2018 Pinsent Masons set up the Kirk Murdoch Scholarship supported by the Lawscot Foundation in memory of my colleague, friend and mentor-to-many Kirk Murdoch.
A well-known and well-respected figure in the legal profession in Scotland, Kirk was the former Senior Partner of McGrigors and at the time of his death, the Chair of Scotland and Northern Ireland for Pinsent Masons.
The scholarship is a fitting tribute to Kirk who throughout his career championed so many young lawyers to reach their potential and whose view of life was that hard work and determination will help you to succeed. However, he also recognised that it was incumbent on those of us who had "made it" in our chosen profession to help those starting their careers, and that is why the Kirk Murdoch Scholarship is a true legacy to his memory and one I am proud to be associated with.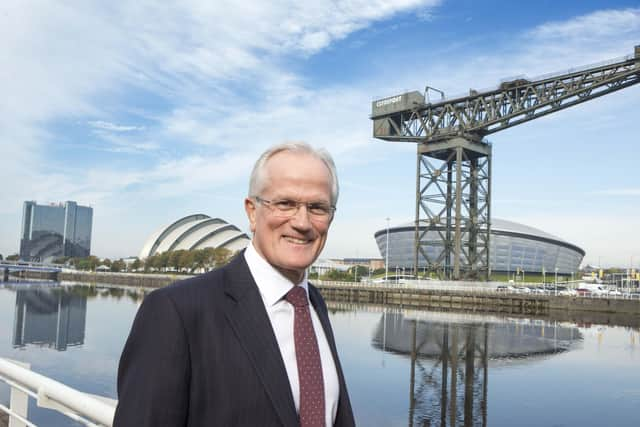 The Lawscot Foundation is a charity established by the Law Society of Scotland to help talented students from less advantaged backgrounds access a legal career, and the Scholarship provides financial support, professional mentoring, a place on our summer vacation scheme and opportunity of a training contract at the firm.
The first Kirk Murdoch scholar was Demi Scorfield, a student at the University of Edinburgh, and Emilia Gordon, a second year law student at the University of Dundee, has just been confirmed as the second recipient. Emilia, like Demi, will receive not just financial support from the firm but the opportunity to participate in our in-house Summer Vacation Placement, with mentoring from one of our senior lawyers.
In this post-Covid-19 world, never has it been more important to help those starting their professional careers. Many commentators agree young people will bear the economic brunt of Covid-19 across all sectors, and the legal profession must continue to work hard to ensure new entrants are not disadvantaged by the crisis.
A key milestone in a law students' path to qualification is participation in a summer placement with a firm, and the Kirk Murdoch scholar has the opportunity to participate in two placements. In normal times a summer placement can be the first time that many students step foot inside a legal firm or an office environment. Summer placements vary depending on the firm involved, but in the main it allows the student to spend time doing legal tasks, shadowing a qualified lawyer and seeing first-hand the day-to-day workings of a law firm. They provide students with real life experience, seeing it from the inside.
When Covid-19 hit the UK, we quickly realised that delivering our in-house summer vacation placements was not going to be possible. Fortunately, our Early Talent team had experience of creating a virtual legal work experience programme and launched a similar platform for our students at the end of June. Our first group of students from the summer 2020 intake have just finished their three-week placement.
Turning the office-based experience into a virtual one afforded the students sessions on commercial awareness, the opportunity to do some virtual legal tasks and a good insight into life in an office. The feedback has been overwhelmingly positive, including an appreciation that the placement allowed some students to participate whilst continuing with summer jobs, which had been one of the goals of the Early Talent team.
Being alive to the challenges ahead for law graduates is something that firms need to be mindful of. There are generally about 1000 law graduates each year in Scotland and according to the Law Society of Scotland, just under 600 traineeships have started over the last five years. The unknown this year is what impact the pandemic will have on traineeship numbers and there will be many different factors at play for firms across the country.
Today's graduates are tomorrow's lawyers and law firm leaders – and the challenge for talent remains as keen as ever. Firms should look to do all that they can to ensure that emerging talent is not disproportionately affected in the aftermath of Covid-19 and our support of the Kirk Murdoch Scholarship is just one way that we can continue to support young lawyers here in Scotland.
Katharine Hardie is Partner and Chair of Scotland and Northern Ireland, Pinsent Masons
Comments
 0 comments
Want to join the conversation? Please or to comment on this article.