In Glasgow the increase has been even greater, rising 23 per cent from 1792 to 2202, while in Dundee there has been an 18 per cent rise over the same period from 215 to 253. Aberdeen has also had an increase, but of just one per cent, reflecting a market where substantial volumes of homes have remained on the market for a longer period.
What does this tell us? Well, it certainly seems to indicate that there is a lot less gloom in the market than many had been predicting. Of course, it could also be because many sellers are expecting prices falls and are trying to sell before this occurs but there are other indicators which would defy this view.
However, I believe that it reflects a growing optimism in the property market which belies last year's negative forecasting. At the end of 2022 and the start of 2023 there was a feeling that a looming recession, high utility bills, double digit inflation, and slow growth were all signals that the housing market would be negatively impacted by these depressing forecasts.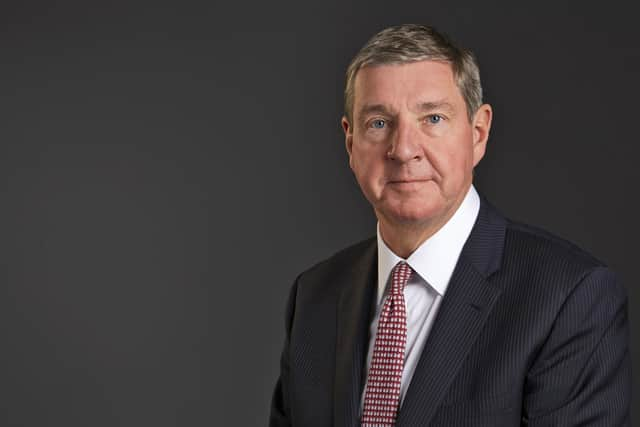 Instead, we have seen that inflation is forecast to fall rapidly in the coming months, there is not going to be a recession, it has already been announced that utility bills will fall, and, while economic growth isn't exactly flying, it is improving.
Further signs of optimism in the market are reflected in the relative stability of prices. When more properties are advertised for sale, this usually results in lower prices as supply exceeds demand. However, average prices in the Scottish property market have remained remarkably resilient in the face of recent economic challenges.
Average house prices are just 6.4 per cent down on the peak which occurred in July 2022. Furthermore, this is still 19.7 per cent higher than at the start of the pandemic in March 2020 when prices began their extraordinary recent rise.
Therefore, whichever way you look at it the market remains quite buoyant for much of Scotland and the central belt of Edinburgh and Glasgow are continuing to perform well. With high volumes, reasonably steady average prices, and demand continuing to be strong it all points to a stable market in the coming year.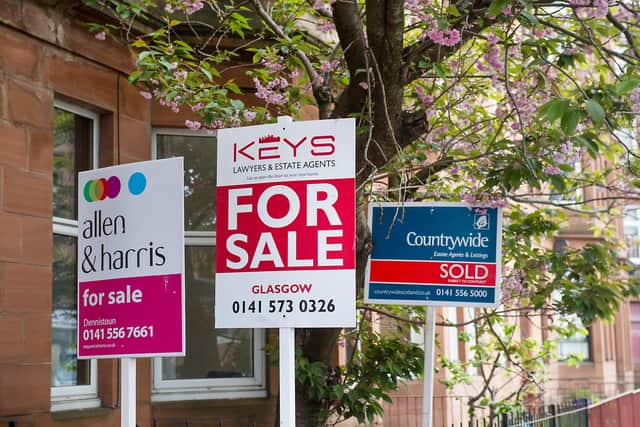 But other factors at play which may impact on a steady growth in sales is the continued relatively high interest rates. However, it is clear from most commentators that inflation, while not defeated, is about to experience a period of freefall and drop below double-digit levels in the next few weeks and continue this sustained decline as we move toward the end of the year.
Home buyers and sellers need to keep their nerve and not panic. With both high volumes of advertised properties, and well supported prices, the market seems to be holding up well which should ensure that we have a controlled, and steady stabilising of average prices in the coming year.
This is to be welcomed as house prices have risen too rapidly over the last three years and a period of stability will enable the market to reset and grow calmly and more steadily. As long as properties remain affordable, there is a reasonable flow of homes available, and the jobs market continues to perform well there should be little to concern home buyers and sellers in the coming months.
David Alexander is CEO of DJ Alexander Scotland Ltd