Private equity investment may prove best way forward – Murray Jack
Post-pandemic businesses could find support in new type of partner, says Murray Jack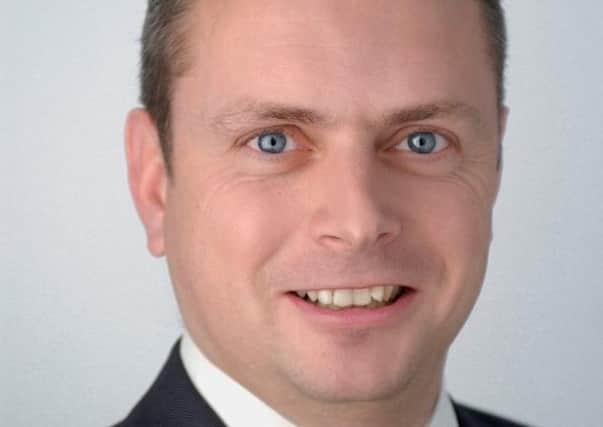 While we are fortunate to have a number of strong private equity (PE) houses in Scotland, there has historically been a perception that there has been reticence among certain businesses to adopt PE as a form of investment.
This becomes apparent when a comparison is made to other parts of the UK such as Leeds, Manchester, and London, where there has been more PE activity perhaps due to an established culture of PE in those areas. Aberdeen remains the exception, having enjoyed a more buoyant PE environment over the years, largely driven by the oil and gas services market.
The reasons for this geographical disparity are hard to pinpoint. After all, we have a globally recognised and accepted angel network and many fantastic businesses – why has private equity not developed to the same extent for later, larger investments?
The absence of trailblazers to encourage others has been cited as a potential reason. However, if we look back over the past few years, there are strong examples of PE-backed Scottish businesses excelling – perhaps most notably the stellar success of Scottish Equity Partners backed Skyscanner which was sold to Ctrip for £1.4 billion.
Another potential reason for the reluctance to engage with PE may be a perception amongst business owners that they will lose control of their business. While this is the case in buyout deals, private equity takes many different forms, and minority stakes – with more restricted controls – are not uncommon.
Recent signs show the position may be changing in Scotland with a rise in PE deals. At the tail end of 2019, LDC backed Edinburgh-headquartered telecoms and ISP provider Commsworld in its UK growth drive. Other recent examples include Par Equity's backing of Glasgow-based cashback app, Swipii, and BGF's recent investments, including the Paint Shed.
Recent analysis from KPMG suggested that PE deal activity held up in 2019 amidst political and economic uncertainties. It will be interesting to see how much of the often cited "dry powder" of uninvested funds has been deployed in Scotland during 2020.
Throughout the Coronavirus pandemic, many businesses have sought support by accessing the UK government's funding schemes including furlough, CBILS, and the Future Fund. Banks have been supportive over the summer, enabling businesses to weather the Covid storm and hopefully emerge in a better position for 2020's final quarter. Yet, with the furlough scheme set to end on 31 October, and funding likely to be harder to access from both government and traditional sources, many businesses will be required to look to alternative sources.
It is said that crises accelerate change. Has the Coronavirus pandemic created a unique set of circumstances for Scottish business to embrace PE on a larger scale?
Many businesses have adapted as a direct result of the disruption caused by Covid-19 – building completely new business models or migrating to digital platforms. Companies may well find that their customer base and the way they interact with it may change, and they will need new strategies to make the most of the post-pandemic environment.
Private equity funding, alongside other forms of investment, can support businesses as they seek to grow and exploit new opportunities and strategies.
More importantly, PE investors can also bring expertise to a business, particularly around the adoption of new technologies and business models, bringing a network of talented people which can add significant value in times of adaptation and refocus.
No sectors are immune from the effects of the past six months, and businesses within the most disrupted sectors may find the ideal partner in private equity. Fintech, healthcare, and telecoms have already seen PE investment, and it will be interesting to observe if more traditional industries in Scotland, like manufacturing, construction, transport, or food and drink can find new opportunities to adapt their business models, and look for new funding partners to support their businesses. Time and energy invested in considering if a PE partner is the next right step will be time well spent.
Murray Jack is a partner at Addleshaw Goddard
Comments
Want to join the conversation? Please or to comment on this article.