On a request from the office, I went to get a copy of the book early on release day to see what Harry had to say about Scotland in his memoir. I was aware of some funny looks as I walked the aisles picking up a few bits, the prince's massive face peeking out from under my arm. By the time I got to the till, I felt like I was carrying the most rancid thing in the shop.
As I sorted out my shopping, I was aware of a worker approaching, not looking at me but staring at the massive face now fully on show by my self-service checkout.
"What you doing buying that and giving him more money?," the member of staff, quite rightly, asked.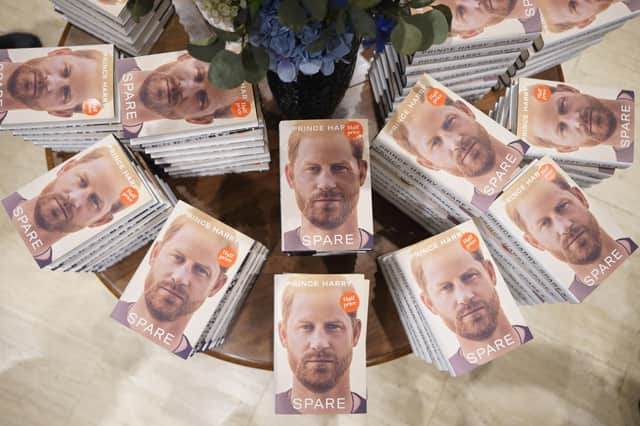 "I don't want to buy it, it's for my work," I said, which is totally true, not least given the dent the £14 purchase was having on the thin remains of December's wages. "Don't you think he has enough money?," she then asked. I couldn't argue with that as I tried to remember the pin number of the card that would work, while making an empty promise to myself to put the book on expenses as soon I walked through the front door.
Another observation from the woman was thrown my way. "I mean, he goes on and on about losing his mother but what about all the families who have lost mothers, daughters, son……."
Don't go there, I thought, please. All I could reply was "you don't have to tell me that" with a tone apparently enough to put some distance between us.
Of course, the woman was right and her views no doubt shared by many – millions? It's like Prince Harry has triggered us – to use a phrase he would be comfortable with – on a national level as we all endure our own personal battles, most likely without vast wealth or a platform.
I got home, took off that silly cover and put it in a drawer. If anyone wants a copy, please get in touch for my Spare. Now, on with that expenses claim.