Prehistoric harassment and bullying policies should go the way of the dinosaur - Jack Boyle
Imagine the following scenario: A small employer drafts an equal opportunities policy as well as a bullying and harassment policy. The employees are all given equality and diversity training. An ex-employee, who has been dismissed on performance grounds, lodges a complaint with the Managing Director, followed by an employment tribunal claim of harassment. The Managing Director has no knowledge about the accusations in this complaint.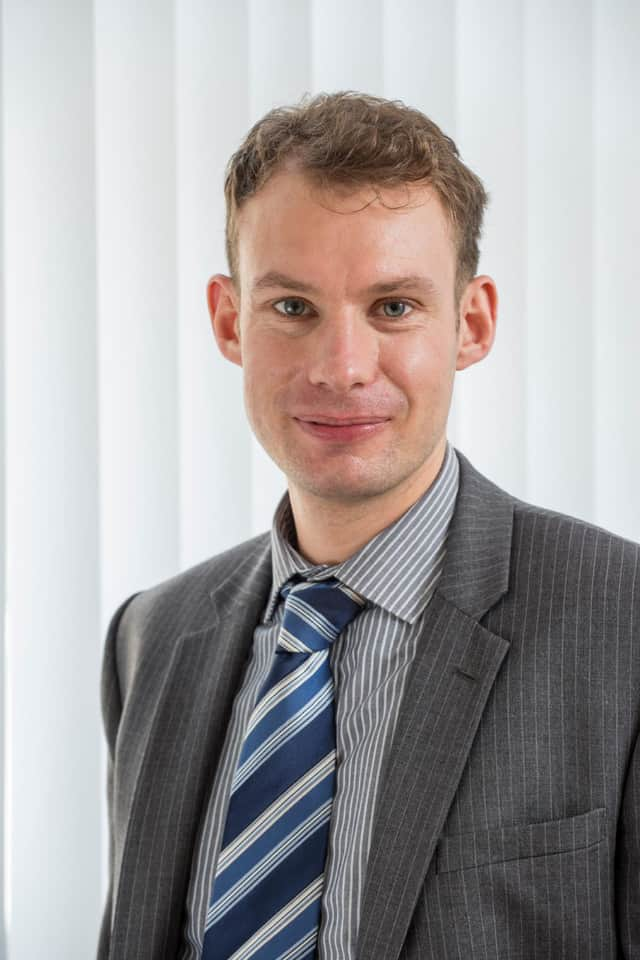 Jack Boyle is a Director in the Employment Law team at Blackadders
Surely an employment tribunal would dismiss this spurious claim? And the ex-employee is then bang to rights?
But what if I also told you that the ex-employee complained about comments made by his colleagues that he should "go and work in a corner shop" and that he "drove a Mercedes car like all Indians"? And what if I also told you that comments like these were made on a monthly basis? And what if I lastly told you that three employees (including two managers) were aware of these racist comments?
Does that change your mind?
It is harsh fact that employers can be liable for discrimination for anything done by their employees, whether or not such a thing is done with the employer's knowledge or approval. So, in the case of Allay (UK) Limited v Gehlen, this ex-employee lodged a claim of racial harassment, given the comments made by his ex-colleagues.
Yes, an employer can rely on the "all reasonable steps" defence to successfully resist such a claim. The "all reasonable steps" defence requires the employer to demonstrate that it took all reasonable steps to prevent the employee from committing the harassment. Such steps can include the employer conducting training, drafting policies and taking action against employees who breach these policies.
However, in this case, the steps the employer had taken were scrutinised by the tribunal and were not found to be reasonable.
OK, so the employer had drafted a number of policies. But, on closer inspection, the tribunal found that the equal opportunities policy did not make any mention of harassment. Additionally, the anti-bullying and harassment policies made no reference to "race".
And yes, the employer had conducted training for all its employees. But, when scrutinised by the tribunal, it found that the training had been undertaken 20 months before the ex-employee commenced employment. What made matters worse, in the tribunal's view, was the fact that the three employees who had all witnessed the racist remarks, had not escalated the matter to HR.
In fact, the Employment Appeal Tribunal went as far as to state that "brief and superficial" training was unlikely to have a substantial effect in preventing discrimination. (The PowerPoint slides used in this employer's training contained one slide with the word "harassment")
The Judge further stated that: "If the training involved no more than gathering employees together and saying 'here is your harassment training, don't harass people, now everyone back to work', it is unlikely to be successful."
The fundamental learning point for employers is to ensure that equality and harassment policies are updated regularly. The longer the shelf life, the less likely an employer can rely on the "all reasonable steps" defence to resist a claim.
Similarly training should be refreshed regularly. If an employer is aware that harassment is still occurring or that staff didn't understand that training, the employer should be on notice that further steps are required. Reasons to update training range from natural societal shift as to what constitutes harassment to instantly forgettable training, fading from employees' minds. As the tribunal recognised, "thoughtful and forcefully presented training" is more likely to be effective and last longer.
It is becoming increasingly difficult for employers to satisfy the "all reasonable steps" test. In this case, the somewhat stinging criticism from the tribunal was that the training had gone "stale".
Whilst many industries have been regularly working from home during the Covid pandemic, this judgment is a reminder that prudent employers should review their current policies and procedures and ensure that employees are fully aware of the consequences of inappropriate workplace behaviour. The Government recently announced plans to impose a duty on employers who fail to prevent sexual harassment.
Employers should not be feigning their training – and prehistoric policies should become extinct!
Jack Boyle is a Director in the Employment Law team at Blackadders
Want to join the conversation? Please or to comment on this article.