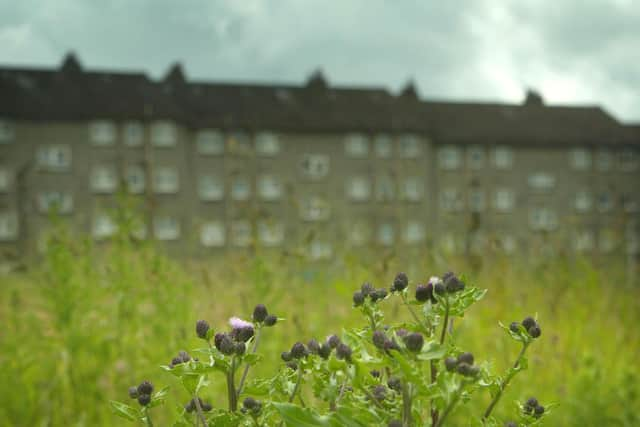 Yet Scotland is also a country where over one million people, including almost one in four children, are living in the grip of poverty. Our country is marked by inequalities – of gender, race, and geography – that restrict the opportunities of too many, and which have been so exposed by the impact of the Covid-19 pandemic.
With the Holyrood elections now only six weeks away, our politicians are beginning to set out their visions for the country that they want Scotland to be.
Addressing the rising tide of poverty that is affecting so many communities should be at the heart of every party manifesto, and with the pandemic still having an impact this is not a time for timidity.
As we set out in the Poverty Alliance 2021 manifesto – launched today and intended as a call to action to Scotland's political parties – it is a time for bold, ambitious action to re-design our economy so that it works for everyone, and rebuild our society to better reflect our shared values of compassion and justice.
That means, firstly, action to ensure that everyone in Scotland has an income that protects them from hardship. One way of doing this would be for the next Scottish government to commit to a minimum income guarantee.
Such a guarantee would ensure that – through a combination of social security and work – everyone in Scotland has an income that enables them to live a decent and dignified life. It would recognise the additional costs of disability, as well as the gendered nature and impact of poverty.
Committing to a minimum income guarantee would be the clearest indication possible that, in the post-pandemic Scotland, we will not just be outraged by the injustice of poverty, but that this outrage can be turned into concrete, far-reaching change.
Achieving the vision of a minimum income guarantee may take time, but there are immediate steps the next Scottish government could take to help us toward that long-term aim. That includes at least doubling the new Scottish Child Payment, increasing financial support for unpaid carers, and ensuring that disability benefits actually meet the needs of disabled people by increasing them over and above inflation.
It also means action to re-design our labour market. Currently, it traps too many people – particularly women, young people, disabled people and BAME people – into poverty, and that has to change.
All public sector grants, funding and contracts must come with conditions; that the businesses supported pay at least the real Living Wage and provide decent work. We also need more action to tackle the undervaluation of women's work, which locks so many women into poverty.
Our public services, too, can play a much greater role in righting the wrong of poverty. And it is here where the next Scottish government must take ambitious and visionary steps, by committing to the principles of universal basic services, recognising the range of essential services – like transport, childcare and digital connectivity – that people need to live good lives, and providing a social guarantee that nobody will go without them.
In the short-term, that means extending free bus travel to people on low incomes and to all under-25s, expanding free childcare to 50 hours per week, and ending digital exclusion by providing free or low-cost broadband to all low-income households.
Underpinning this must be an economy that has a purpose beyond profit or growth, that operates in ways that prevent poverty and promotes the well-being of both people and planet.
We need an economy where those with the broadest shoulders carry the heaviest burden in rebuilding after an economic storm that hit the poorest the hardest. So we must look at what more we can do with Scotland's tax powers – adjusting our income tax levels and thresholds to fund greater investment in tackling poverty, exploring the use of wealth taxes, and urgently reforming our council tax system so that it no longer acts as a regressive burden on people living on low incomes.
Amid all of this we must also ensure that people living on low incomes can meaningfully influence the decisions made about their lives. Too often, places with high levels of poverty are the least likely to have a say in how those communities develop.
That has to change, with communities given more say over how money is spent on local services and with community-based organisations – who have often kept people living in poverty afloat during the worst of the pandemic – given the financial security and certainty they need to carry out their critical work.
The task of economic recovery and social renewal will not be easy. Of all the lessons we could take from the experience of the last year, it is that the possibility for radical change is very real. In fact, it is not just possible but – at this moment of growing hardship across our communities – it is utterly and absolutely essential.
This is the challenge that the Poverty Alliance is setting our political parties, and it must be defining mission of every MSP elected in May. The next Scottish Parliament must be remembered as one that reshaped Scotland for the better, that prioritised the needs of those facing poverty and inequality, and that built a Scotland not just for some of us, but for all of us.
Peter Kelly is director of the Poverty Alliance
A message from the Editor:
Thank you for reading this article. We're more reliant on your support than ever as the shift in consumer habits brought about by coronavirus impacts our advertisers.
If you haven't already, please consider supporting our trusted, fact-checked journalism by taking out a digital subscription.