Potential for hidden costs downwind for onshore developments - Alastair Collin
The rapid deployment of onshore wind in Scotland over the past two decades has focused attention on the economic benefits to local economies including landowners. However the limited life cycles of existing turbines (typically 25 years) will divert future attention towards the potential costs of restoration.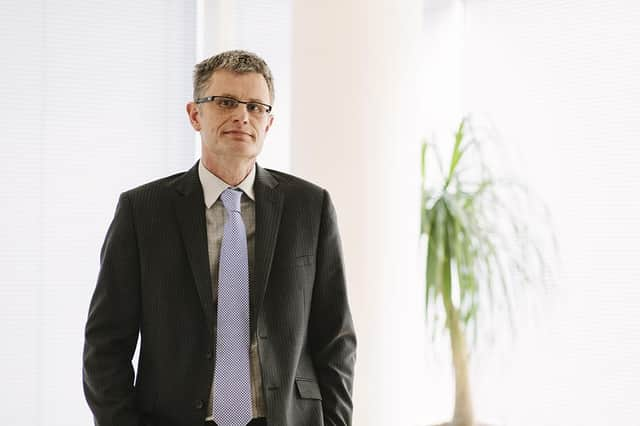 The onshore wind development industry remains buoyant in Scotland and attractive rentals continue to be offered to landowners as bigger, more efficient turbines are developed. It is important, however, to ensure that these potential benefits are not countered by accumulating hidden costs.
Inevitably, wind farms may be dismantled as sites become less economic or where repowering is not achievable for planning or other reasons. Even when wind farms are repowered, there is likely to be some element of restoration as the tendency is for a larger number of smaller turbines to be replaced by fewer turbines of greater capacity.
It is vital for landowners and other interested parties to consider now what provision has been made for restoration liabilities should a wind farm lease come to an end. The best policy for landowners is to insist on a robust restoration provision in the lease with the developer being bound to put in place a bond or other form of financial guarantee or fund in terms approved by the landowner, whether the restoration provision is a joint provision in favour of the planning authority and the landowner or not.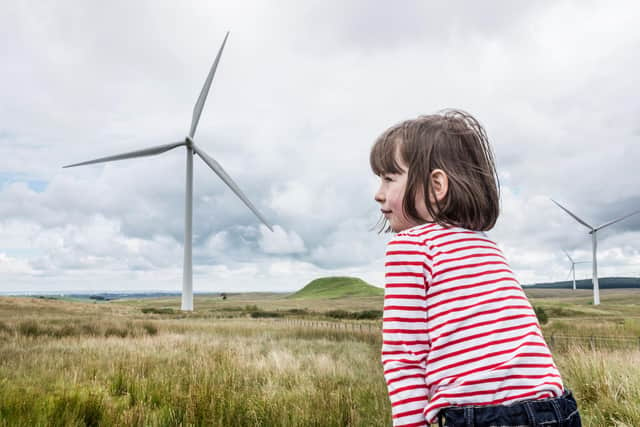 Developers are generally willing to provide restoration bonding or reinstatement accounts for larger wind development but often argue that it is for the planning authority to review these and for the landowner to simply accept what is negotiated with the planners. There are important questions to ask.
Has the restoration provision been set at a level that truly reflects the potential cost of restoration? There is widespread acceptance that the costs of removing turbines and restoring will significantly exceed bonding levels for many wind developments in Scotland (by more than ten times in some cases!)
Is the landowner a party to the restoration provision and what restrictions apply to the landowner's ability to make a claim? Many developers seek to exclude landowner participation leaving the landowner dependent on third parties in the restoration process.
Is the life of the restoration provision sufficiently lengthy? Often bonds have a limited life, and the landowner needs to ensure that they have sufficient notice of the bond's expiry so that action can be taken to secure restoration before the bond runs out.
Who determines when the restoration provision can be discharged – the planning authority, landowner or (preferably) both? Is there provision for regular review of bonding levels?
At future reviews of bonding levels is the potential scrap value of turbines to be deducted? Future benefits from scrap have been used by developers to justify holding bonding levels down yet there is no way to predict what scrap values will be in ten or twenty years' time and no guarantee that landowners will have recourse to such assets which could potentially be secured to a third party.
Pressure is often applied to landowners to accept bond/restoration provisions which do not afford full protection to landowners. The dangers of leaving this all to the planning authority are all too apparent from a reading of the January 2014 independent review of regulation of opencast coal operations in East Ayrshire. The review identified major and persistent failings at a number of levels in the way restoration plans (and restoration bonds and restoration) were scrutinised, monitored and enforced. Bonding coverage was limited to £28.6 million but the restoration liabilities were estimated as being more than five times this level.
While the costs of wind farm restoration are unlikely to approach the levels mentioned above, it is critical for any landowner or their advisors not to place reliance on restoration provisions negotiated by third parties. Every opportunity should be taken to review restoration bonding levels wherever the landowner has a right to do so (typically on a five-yearly cycle) and steps should be taken to ensure that no critical dates are missed. Without such re-assessments being undertaken timeously, significant liabilities could be in the pipeline.
Alastair Collin is a Senior Associate, Turcan Connell
Comments
Want to join the conversation? Please or to comment on this article.