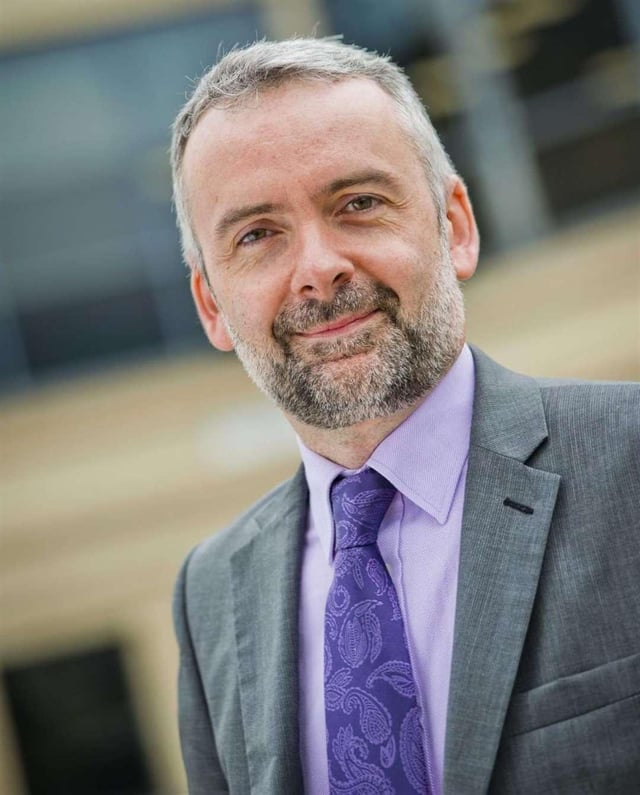 Mark O'Donnell, Chief Executive of Sight Scotland and Sight Scotland Veterans
At this moment in time it is still not clear whether the May elections will go ahead. For Sight Scotland it is crucial they can proceed in a way which is fair and safe for blind and partially sighted people. Increasing reliance on postal votes can make it even more difficult for visually impaired people to vote independently and privately, without relying on others to cast their votes for them. Blind and partially sighted people can find social distancing difficult or impossible, so if these measures are still in place during the election they will face problems with queuing to vote or navigating a polling station.
Whether they take place in May or at another time of the year, the 2021 elections will be vital for visually impaired people in Scotland. Their experience of the pandemic has shown just how much more we need to do to create a fair and equal society for disabled people. We have all been affected by lockdown, but thousands of blind and partially sighted people have been stranded at home, with key support services withdrawn at the height of the pandemic, struggling to cope with social distancing measures and even receiving abuse when they have tried to venture back into the community. After decades of campaigning for more equality for disabled people, it feels that progress has gone into reverse as a result of coronavirus.
Sight Scotland's manifesto for the Scottish Parliament elections is called "Time to Focus on Sight Loss." We feel strongly that the next parliament must take action to set Scotland back on the right track for a more inclusive society for blind and partially sighted people and recognise that, with someone in Scotland starting to lose their sight every hour, it is time to ensure more support is available.
We have set out a number of proposals which we believe will make a real difference for people affected by sight loss in Scotland. We are calling for a new national low vision service to link people with the support they need quickly after they have received a diagnosis of a sight loss condition. Early intervention and support is crucial if people are to maintain their independence and live well with visual impairment. Our manifesto also makes the case for better access to specialist support for children and young people with visual impairment, action to tackle high levels of unemployment among blind and partially sighted people, more community support and increased provision of information in accessible formats including braille.
Action in all these areas is essential if we are to create fairer life chances and a more equal society for blind and partially sighted people. As we published our manifesto, we also revealed the findings of research based on the views and experiences of over 400 blind and partially sighted people we work with. Only 15% told us there is enough support for people with sight loss other than that provided by Sight Scotland and our sister charity Sight Scotland Veterans, and only 7% that there is enough support for their families and carers. This shows just how much more we need to do. This is why we believe that, even in the midst of competing political priorities, it is time our politicians focussed on taking the action visually impaired people in Scotland need and deserve.
Mark O'Donnell as Chief Executive of Sight Scotland and Sight Scotland Veterans