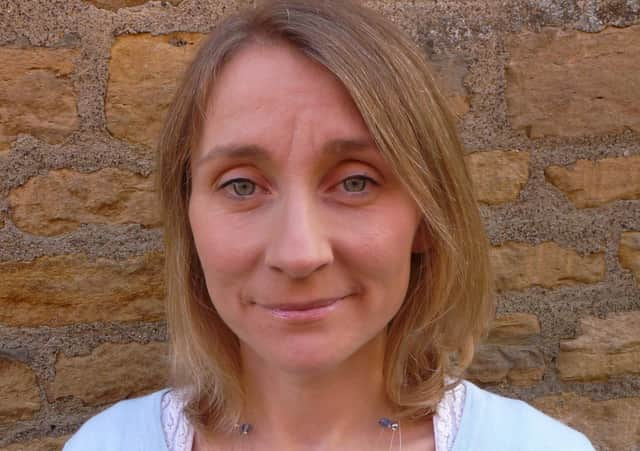 Dr Alice Konig, senior lecturer in Latin and Classical Studies at University of St Andrews
Although each individual's sacrifices to decrease the spread of Covid-19 can have only small effects on the national or global scale, public health experts made it clear from the start of the pandemic that subjecting ourselves collectively to severe restrictions would save lives. So we did, for months. Many of us even found in this a renewed sense of common purpose with our fellow citizens.
However, as months of restrictions wore on, our resolve understandably weakened and our thoughts turned towards wanting to get back to school, work and play. Many governments were quick to respond to this, easing restrictions even when public health experts warned this might risk a second wave of infections. In this kind of situation, what should a democratic government do: listen to experts or enact the will of the people?
According to one political theory, government by the will of the people only makes sense if we believe that popular opinion is more likely to be right than other ways of making decisions. But most people are too busy with other private concerns to develop the expertise needed to make decisions about things like public health (so the argument goes). We're home-schooling our kids, adapting to home-working, retraining for a rapidly changing future, figuring out how to get groceries while shielding, and so on. We also know all too well that public opinion is often swayed by propaganda, conspiracy theories, wishful thinking and groupthink.
Professor Matthew Chrisman, Professor of Ethics and at the University of Edinburgh.
By the very nature of expertise, though, expert opinion is often incomplete. It is also susceptible to an overly blinkered focus on specific issues: for example, on decreasing Covid-19 infections without considering the effects of economic downturn on health and wellbeing. And experts cannot be held to account at the ballot box like politicians. So, despite the limitations of popular opinion, it's also not so clear that democratic policymaking should be simply "led by experts".
What is the solution? More participatory forms of democracy with a strong emphasis on informed public debate might be one answer. The RSE Young Academy of Scotland has been working to develop a charter of principles to promote a wider culture of responsible public debate. We think that talking together about what good principles might be is one way to improve public discussion of difficult issues. This will help us make better decisions together.
The first two principles that have emerged from our work have to do with basing your contributions on good evidence, and listening to many different perspectives. These may seem to be in tension, but we believe any tension can be resolved if we stop pitting expertise and popular opinion against one another. Experts – such as epidemiologists, virologists, and physicians – shouldn't be viewed as oracles issuing advice from ivory towers but rather as fellow members of the public who are especially knowledgeable about particular topics. Indeed, each of us is an expert about various topics, whether through advanced study, personal investigation or lived experience. That is not to diminish the role of scientific evidence in making complex decisions, but when it comes to making decisions for the common good, we think it should not be a question of whether to be led by "the experts" or "popular opinion". It is a challenge of how can we best bring together the expertise distributed throughout the public.
Pitting expertise against popular opinion also ignores the role of public debate. Even during a crisis, debate can increase publicly available information, improve understanding of different viewpoints, and help revise public policy in light of changing circumstances. Expertise can and should feed into public debate; however, it should not be viewed as some sort of unchallengeable verdict. Instead, expertise from a range of sources should brought together and critiqued in collaborative ways to improve our shared understanding of the challenges we face. This kind of inclusive public debate usually results in joint views that are better than where any of us started individually. Crucially, the role of democratic debate is not just to reach a decision that is "correct" or "popular" but also to share information, encourage informed discussion of complicated issues, and develop collective wisdom amongst the public. Doing so will help us work better together towards common goals and prepare us for future crises. We hope our charter for responsible public debate will help to support this.
For more information on the Young Academy of Scotland's project and to see the full charter, see here: www.youngacademyofscotland.org.uk/creating-a-charter-for-responsible-public-debate/.
Professor Matthew Chrisman, Professor of Ethics and at the University of Edinburgh and Dr Alice Konig, senior lecturer in Latin and Classical Studies at University of St Andrews