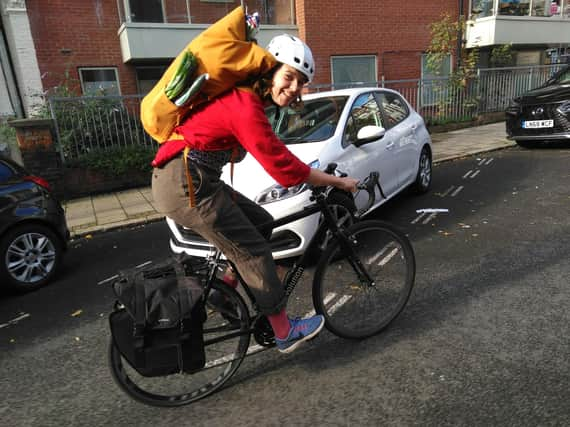 Our daughter, Emma Burke Newman, was a strong and experienced cyclist. She cycled everywhere in the much bigger cities of Paris, London, and Berlin. But, only three months into living in Scotland, she was roadkill at that deadly junction, as if the world were saying, no, you cannot. Not now.
Instead, we must. We, her parents, feel compelled to push Scotland ahead, to make roads safer for everyone. It seems that society has accepted death and serious injury as a cost of getting from point A to B. We don't accept that. Had Emma lived, she would have made safer travel her life's work. Since she has not, we are taking on the mantle. It will help us with our grief, to ensure that her death was not in vain.
Although we are still in mourning, we have decided to support the Pedal on Parliament event as our first political action. We are demanding "No Backpedalling". Scotland has great plans and the budget for active travel. Now it must deliver, without stalling. Given that the country is a decade or more behind, there is no time to lose – only more lives to be lost. We hope you will join us in this endeavour.
We urge all parties to support and adopt best-practice infrastructure, identification and remediation of dangerous hotspots, enforcement of current rules and regulations (using dash-cam video to catch lawbreakers), and improved safety standards for heavy-goods vehicles (HGVs). Not to mention education and a shift in attitudes.
Actually, Scotland's needs for active travel have been well articulated for years. The foot-dragging needs to stop, right now. In Glasgow, we are heartened that politicians and stakeholders will meet soon to discuss road safety and hope that they can go further to develop an action plan.
While the investigation into our daughter's crash on January 27, 2023, is still ongoing, we can say that, if only the proper infrastructure had existed to separate cycles from HGVs and buses, our daughter would be alive today. There is more than enough space at the intersection where Emma died to accommodate every traveller. There is more than enough space, we just have to commit to making it safe for all who use it.
On the day, our French-American daughter had been cycling to school at the Macintosh School of Architecture, as a part-time student who also worked part-time at an architecture practice, already contributing to society. Emma had been living and working in the UK for five years, cycling everywhere and discovering the country. She had all of her summer weekends planned, hoping to climb the Munros of Scotland. Emma had already fallen in love with the country, excited about having celebrated her first Burns Night, just two days before her death.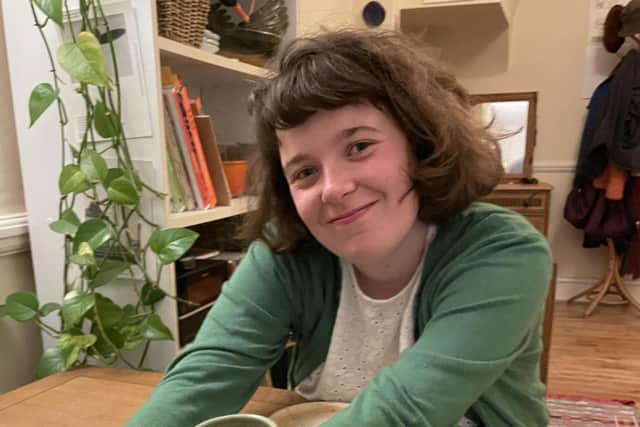 We are calling on all who love Scotland to support Pedal on Parliament in any way you can. Unfortunately, we are in the US on April 22, Earth Day, at our daughter's memorial service, so we cannot attend in person. However, friends of Emma are going to PoP and invite you to participate with them. There will be a feeder ride from Glasgow in her honour; see the Pedal on Parliament website for more information. You can also sign up to Emma's memorial blog at emmabuildanewworld.blogspot.com.
What happened at this junction, we realise, is one case, but it is also an object lesson pointing to the need for long overdue progress towards improving the safety of Scottish roads. Remember Emma, and may her life empower you to push Scotland ahead, full cycle, to fulfil its ambition for all active travellers.