Pavement parking: Scotland's ban faces further delays but it can't come soon enough – Alastair Dalton
It is an act of infuriating selfishness which creates a maddening obstruction to those just trying to get about – pavement parking.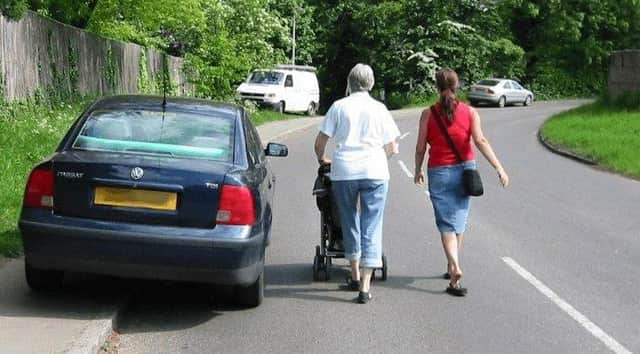 It has still to be finally outlawed in Scotland despite more than a decade of campaigning against a menace that has forced the vulnerable into potential danger on the road or made them turn back.
I was shocked to realise it is as long as six years ago that a first attempt at Holyrood to introduce the necessary legislation stalled.
Legal complications were eventually overcome and the law was passed last year.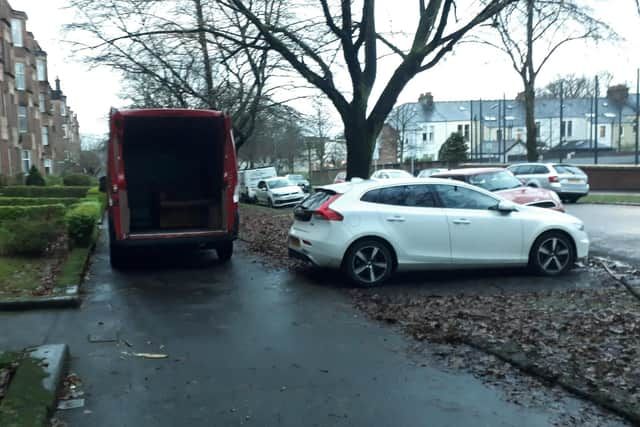 However, soon after that I reported on concerns the ban would be unenforceable in parts of Scotland because some councils had not made the necessary preparations.
Twelve months on, it appears little progress has been made – partly because of the Covid crisis – and no date has been set for the ban's implementation.
This delay will be a source of daily irritation to people urged to keep fit during the pandemic by walking.
Trying to follow this advice, I have found it incomprehensible to come across cars blocking pavements where there is plenty of space to park on the road without causing an obstruction to other vehicles.
What their drivers fail to realise is they have blocked the path of those in wheelchairs and with pushchairs.
An annoyance to some, but an impassable hurdle for people with disabilities.
The Scottish scheme has been a long time coming, but it now could be beaten by Wales.
A Welsh government task force has even criticised Scotland's approach – an outright ban – as "overly slow and complex".
However, campaign group Living Streets believes our law will be much clearer and more enforceable than the one being introduced in Wales, even though the latter might take less time overall to be introduced.
The group said there was a lot of concern at the slow progress to bring in the ban in Scotland, having come so far, and said things had been "very much on hold".
It estimated councils will need up to two years to survey their streets and erect signs, a process which should have started this year.
A further six months may be required to publicise the change before miscreants start getting fined or their vehicles towed away.
From what I've seen on the streets, that will be the crucial part of the whole process – the cultural shift required to make pavement parking not just illegal but as socially unacceptable as drink driving or smoking indoors in public places.
That will not be easy, because drivers' natural inclination is to block pavements rather than roads when parking, and some residential streets are so narrow there's nowhere else to leave your car near your home.
A motoring group has responded to a proposed pavement parking ban in England by recommending enforcement should be against "unnecessary obstruction" of pavements less than the width of a wheelchair or pushchair.
IAM RoadSmart said that would be the best way to command public support.
Although the powers will be wider in Scotland, that could be a popular yardstick to begin enforcement and make an example of the most glaring cases – when it at last gets going.
A message from the Editor:
Thank you for reading this article.
We're more reliant on your support than ever as the shift in consumer habits brought about by coronavirus impacts our advertisers.
If you haven't already, please consider supporting our trusted, fact-checked journalism by taking out a digital subscription.
Comments
 0 comments
Want to join the conversation? Please or to comment on this article.