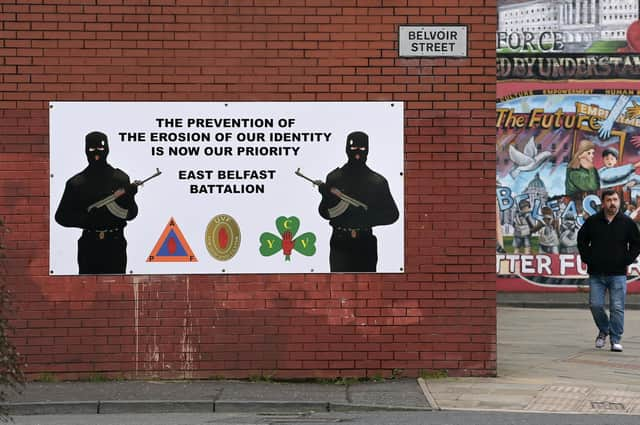 Otherwise, there might have been a lot more banging of Lambeg drums on one side and gestures of defiance on the other.
Instead, Northern Ireland continues its uneasy peace, the politics as defined as ever by the existence of a border and further confused by the redefinition, for purposes of trade, of where that border lies.
The DUP, who are not quick thinkers, have woken up to the implications of backing Brexit. They ended up with Boris Johnson, whose interest in their fate is distinctly limited, and a border down the Irish Sea, the implications still to play out.
Having got rid of Arlene Foster, the DUP will increase the volume of their complaints about betrayal. But what are they going to do about it? The Brexit horse has bolted and the fundamentalist intransigence of Edwin Poots is not going to bring it back.
What is often forgotten about the partition of Ireland is that it created not one unnaturally divided statelet but two; not one territory in which reactionary religion held excessive sway but two; not one society in which politics were twisted into tribal lines but two. Both have had their natural growth stunted by that century of division.
With hindsight, it is not hard to see why the Protestant minority opposed a united Ireland. Partition may have seemed like a pragmatic response but it was a disastrous one for the future evolution of the whole island of Ireland.
We cannot change history but it usually makes sense to learn from it.
A message from the Editor:
Thank you for reading this article. We're more reliant on your support than ever as the shift in consumer habits brought about by coronavirus impacts our advertisers.
If you haven't already, please consider supporting our trusted, fact-checked journalism by taking out a digital subscription.