Pandemic inquiry should heed the plight of our Long Covid Kids - Catherine McGarrell
Other groups (children, healthy young adults) were not ever at risk of severe disease." In my head I did the Tom and Jerry cartoon eye rub and read the sentence again. It didn't change.
It's July 18th 2023 and I'm reading for the first time the Report on the Epidemiology of Covid-19 by Dr Ashley Croft, commissioned for the Scottish Covid-19 Inquiry.
As a personal injury litigator, I'm no stranger to medical expert reports. I've read sentences in reports that have made my heart leap because an independent witness backs up my client's position. I've read sentences that have made me sit up very quickly; is there something in our evidence gathering we're missing? I've also read many sentences that have sent me on a half- hour Google investigation because while medical terminology is laced in Latin (like law), it is additionally laced in Greek.
Throughout my career, however, I have never, ever read a sentence in an expert report that made such a confident claim with absolutely zero referenced evidence (because there is none).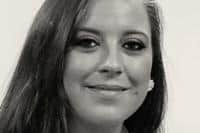 The primary legislation governing public inquiries is the Inquiries Act 2005. The 2005 Act is supplemented by Rules, which in Scotland are the Inquiries (Scotland) Rules 2007. Core Participants are individuals or (more frequently) organisations with a specific and material interest in the work of the Inquiry. CPs are distinguished from a witness in that they will play a significant part in the Inquiry. They can make opening/closing statements, ask questions if permitted by the Chair, and have access to document disclosure.
If Croft had taken time to review the list of Core Participants already granted status in the Scottish Covid-19 Inquiry, he would have seen our clients Long Covid Kids Scotland (LCKS). He could have simply asked the participants invited to participate what their lived experience is and the science they hold. What an easy starting point that would have been.
Long Covid is a debilitating condition that isn't "just" something old or infirm people get. Previously very healthy young people and adults are left physically wiped out with fatigue and mentally wiped out with brain fog (prior terms are an understatement). Long Covid also isn't a condition you're guaranteed to suffer the first time you contract Covid-19; you could catch it once and be fine, you could undergo several rounds of infection and bounce back, yet still be affected next time.
What we went through in 2020 for most people feels a million years ago, and yet too close. Very quickly, we went from the good (sitting on Zoom with a drink doing quizzes and rationing through a group chat one packet of toilet roll) to the bad (the concerning use of police powers in being too scared to sit down and eat a chippy outside together/whipping out a calculator to decide who from what household can come to dinner). And then the absolute ugly - people losing their jobs and families being unable to hug each other at a funeral or care home.
I am in awe of how articulate the young people of LCKS are and how much their families champion them, but it's almost a given how many more families are going to join them in the coming years. We also need to provide for young people who will be missed because healthcare practitioners don't recognise the signs and symptoms, or who don't have the family structures that will. I'm confident the Scottish Covid-19 Inquiry will help us raise awareness here.
Catherine McGarrell is an Associate, Thompsons
Comments
Want to join the conversation? Please or to comment on this article.