Outsourcing could be the key to long-term success - Roger Daynes
Amidst a perfect storm of rising inflation, interest rates, and corporation tax, combined with renewed banking turmoil and bruised investor confidence, the challenge for businesses to deliver accelerated growth has just got harder.
As reported widely across global media, even the most stable, established firms are shedding jobs in their thousands. In the tech sector, there were 166,000 layoffs in Q1 2023 alone, more than across the whole of 2022; with Amazon, Alphabet (Google's parent company), Meta, and Microsoft all impacted by the necessity to identify cost-savings. Perhaps those most acutely affected though, are firms in the early stage of their development. These businesses don't have the financial resources to shed peripheral costs and carry on as normal. To them, the ability to secure a further 12 months funding runway is literally the difference between keeping the lights on or to cease trading altogether.
Pressure on firms of all sizes also comes in the shape of societal change brought on by pandemic-induced working practices. Hybrid working is here to stay, but with it have come a fresh array of challenges to maintain team cohesion, culture, and those golden nuggets of productivity that only human interplay can bring about. Added to that, the gig economy is being embraced by more and more, particularly younger workers, with entire businesses built on the platform of gig recruitment.
Talent shortage is another barrier to progress and has driven the wage inflation we've seen over the past 18-24 months, making it harder for companies to deliver technological innovation both on time and on budget. So, against this unenviable backdrop, what strategies do businesses have to enable razor-sharp focus on delivering the value-creation they embarked upon in the first place? In a nutshell, outsourcing.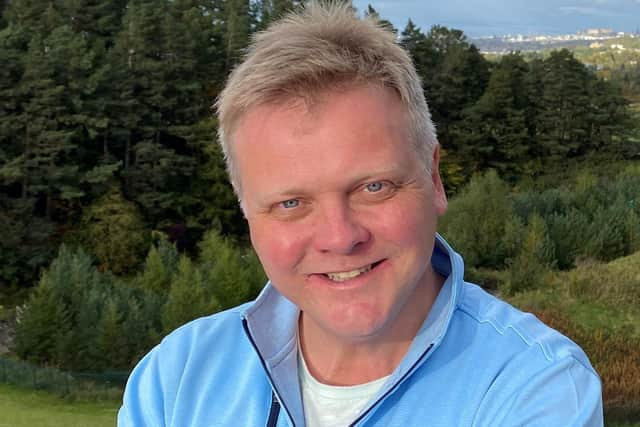 Admittedly not a new concept, outsourcing is a process in which companies and organisations hand over work to a third party, and in the process this can realise the double-digit savings required to right the ship. Indeed, according to Reportlinker, the global IT outsourcing market was valued at £431.8 billion in 2021 and is expected to reach £559.5 billion by 2027.
Primarily a de-risking play, the option of outsourcing key departments such as software development, HR, and finance will enable early-stage companies to focus more on faster innovation, commercialisation and resultant scale-up. With several leading Scottish-based software development firms growing exponentially due to UK-wide contractor demand, this is a sign that outsourcing, even among tech companies themselves, is very much back on the agenda.
When an accelerated path towards profitable growth is principally what an investor is looking for (and unallocated venture capital is at a historic high), it's the companies delivering against increasingly challenging financial KPIs that obtain the follow-on funding they so critically need.
Today, companies have the daily challenge of navigating a path in a market that is made unique by unprecedented challenges and an abundance of choice. The key to long-term success will be the mitigation of risk every step of the way; deciding which functions are performed in-house, and which can be outsourced, will be central to achieving that.
Roger Daynes is Relationship Manager at Amplifi Solutions supporting a range of high growth businesses around the research and development tax credit incentive
Comments
 0 comments
Want to join the conversation? Please or to comment on this article.