Office chat and eggspertise can be found where you least expect it - Janet Christie's Mum's the Word
Eggspertise can be found where you least expect it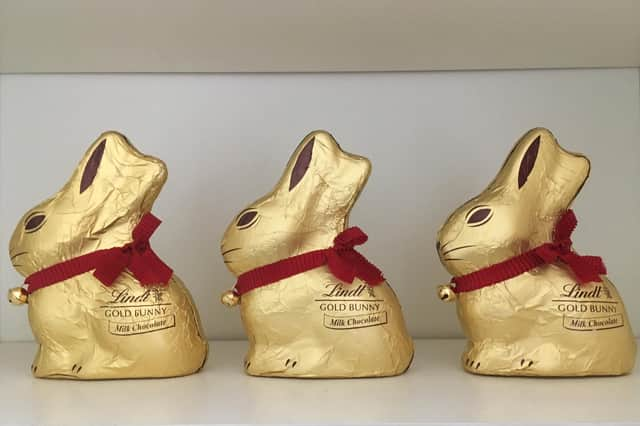 Working from home, lunch breaks have taken on a bucolic or supermarket setting, the former a soothing stroll through the park watching out of control lockdown puppies running rings round their stressed owners, and the latter a chance to stock up on essentials.
I miss the days of clustering around the kettle in the office, listening to colleagues vowing revenge on whoever has 'stolen' the last of their milk, despite labels warning that it's human or been spat in.
I also miss vaping out in the wastelands AWAY FROM THE BUILDING!, picking up snippets of office intel overheard from stalwart smokers from other departments, also vowing revenge etc etc. Happy days.
There were also the crucial work conversations that took place eyeball to eyeball with their unspoken nuances, body language shorthand and shared knowledge pool - "just click the hingmy on the doodah and drag it into the… ye ken. 'Sake!" or "have you done that thing? No, the other thing? The thing for thingy," or my favourite, "who's her in that show with him with the hair? No, that was the remake with him who's married to her who does that thing with her lips (cue demonstration)". Wordle just isn't the same.
So I'm in the supermarket, scanning the Easter aisle and if I can just see past the person who's already there… He turns, and there's a pause while our brains recalibrate and settle into recognition. It's a colleague! Someone I work with every day but haven't seen in an office since we can't even remember when. Before times. Yay!
There's so much work stuff to discuss, but it'll all be in an email somewhere, and we're both on an egg hunt, me searching for Swiss rabbits, him, minis to hide for the kids and a spectacular wife pleaser. An eggspert, he speaks of caramel, truffle and stonking big gift boxes, then talk turns to the dark side - no not high cocoa counts, but salmonella and child labour allegations, as we narrow it down until it's job done, chocs away and we part.
It's only as I walk home to log back on that I realise there was something work-related I could have asked him, forgotten in the excitement of being in the presence of an actual real-life co-worker.
I'll just have to email him when I get in.
A message from the Editor:
Thank you for reading this article. We're more reliant on your support than ever as the shift in consumer habits brought about by coronavirus impacts our advertisers.
If you haven't already, please consider supporting our trusted, fact-checked journalism by taking out a digital subscription.