Nurse Lucy Letby's conviction for murdering babies in hospital is stark reminder of deadly seriousness of our public services – Scotsman comment
The NHS and other public services, like social work and the police, need the very best managers because the stakes are so high
The conviction of the nurse who became modern-day Britain's worst serial child killer, Lucy Letby, for murdering seven babies and trying to kill another six is a chilling demonstration of humans' capacity for pure evil. There can be no meaningful mitigation for such crimes – innocent lives snuffed out, inflicting untold grief and suffering on their parents. Letby must surely now be given a full-life tariff and never walk free from prison.
"I don't deserve to live. I killed them on purpose because I'm not good enough to care for them. I am a horrible evil person... I am evil I did this," she wrote in a note found at her home. Few would disagree.
There are also serious questions to be answered by managers at the Countess of Chester Hospital, given that after medical staff, including the neonatal unit's lead consultant, Dr Stephen Brearey, raised concerns that Letby was a potential danger, she was allowed to continue working. An independent inquiry is to be held to establish what exactly went wrong, but it already seems clear that people will need to be held to account for the failure to take swifter action.
Lives were lost that should have been saved. Consultant paediatrician Dr Ravi Jayaram, who also raised concerns, but was actually forced to apologise to Letby, was close to tears as he told ITV News: "It's a horrible thing to say but I do genuinely believe that there are four or five babies who could be going to school now, who aren't."
This was and will remain a tragedy of unimaginable proportions for the families involved. The effect on the hospital's decent, hard-working and highly skilled staff should also not be forgotten. As many readers will be able to personally attest, the National Health Service is an institution that saves lives on a daily basis. For their unit to have become the very worst kind of crime scene must be extremely difficult for them to take, given it was an absolute betrayal of everything they stand for.
On a broader theme, these hopefully unique crimes are a stark reminder of the deadly seriousness of many public services, such as the NHS, social work departments, the police and fire brigade. Most people do not have the lives of others in their hands on a regular basis.
Mistakes can and probably always will happen. However, there is a difference between a surgeon who, in a difficult situation, fails to save someone who could have been and incompetent managers who put in place systems that simply do not work, with fatal consequences. Public services need to have the very best people in charge precisely because the stakes are so high. If not, how can the public demand the very best service? We cannot have it both ways.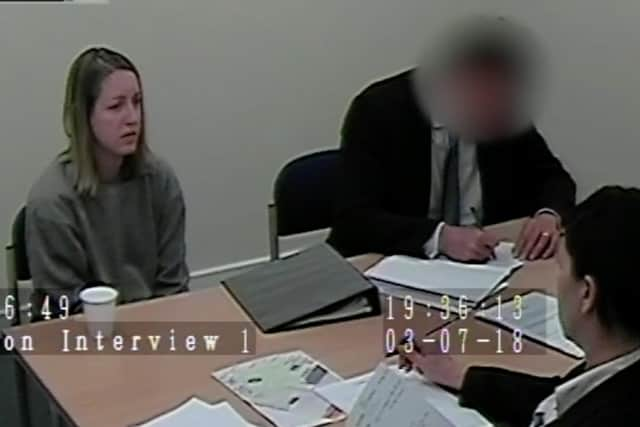 The most responsible private companies also quickly admit their mistakes, rather than trying to protect their reputation. The same attitude has to be the NHS's dominant culture, with whistleblowers positively encouraged to come forward and the precautionary principle applied when there is any suggestion that a member of staff is harming patients. It may also be that the balance of power between consultants and hospital managers must change.
Many lessons will need to be learned. One is that, on rare occasions, evil people will commit the most evil crimes, and organisations like the NHS must have systems in place to catch them quickly. But, in the months ahead, it should be remembered that it was Lucy Letby who killed these babies. Whatever anyone else got wrong, however poorly they performed, they are not child murderers.
Comments
Want to join the conversation? Please or to comment on this article.