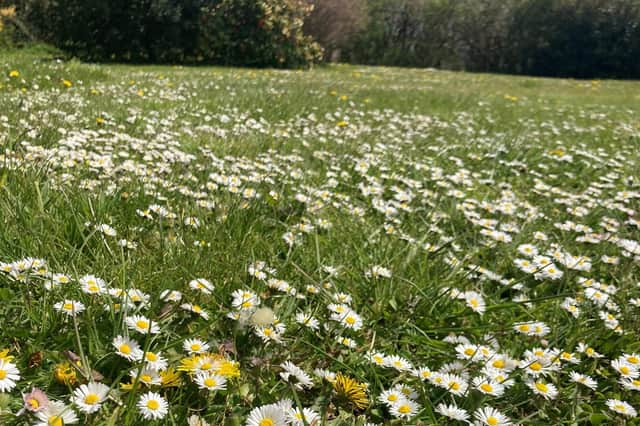 There is a certain satisfaction in other tasks, like laying out a new bed of flowers or even getting to grips with that patch in the back corner where the weeds have been running riot.
But the need to mow is relentless. As each row is done, it can seem like the garden is growing. Do you dare to leave less of an overlap as you turn to do the next row in order to cover the lawn more quickly or is the risk of a thin strand of tall grass that is the sign of a bad job just too great?
Does Sisyphus, doomed to roll a boulder up a hill for eternity, truly suffer more than those with suburban meadows to mow?
Probably. However, at last, help is at hand for all those who feel similarly cursed. Finally, there is an Excuse, no, much better than that, a Good Reason, not to mow.
Conservation charity Plantlife is literally pleading with gardeners to "do nothing for nature" during "No Mow May".
Letting the grass grow will boost the number of daisies, dandelions and other wildflowers – and that's a good thing! For these plants, sometimes rather unfairly described as "weeds", provide much-needed food for precious pollinators.
So sit back, relax and, as the dandelion seeds drift in the wind, remember you are not being lazy, you are "rewilding" the back garden and being a true friend to the butterflies and the bees.