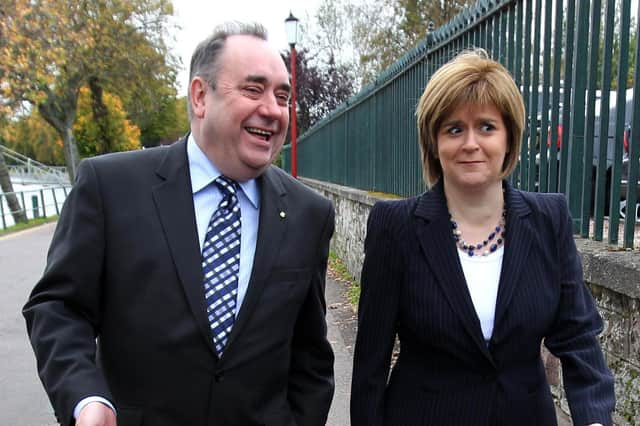 Earlier this week, as the First Minister battled to save her political life, nearly 300 teenagers had just escaped a fate worse than death. They were stolen from their school in north-west Nigeria last week and held captive in a forest until being unexpectedly released.
They were "lucky". Many of the 276 girls kidnapped by militant group Boko Haram in 2014, an event which grabbed global headlines for a few weeks before our attention moved on to another hashtag, are still missing.
Today, tomorrow, and every day for the rest of the year, 800 girls across the world will have their clitoris ripped out of their body in the barbaric act of genital mutilation. And here in Scotland, 60,000 incidents of domestic abuse are reported to the police each year.
Women and girls the world over live in constant fear of sexual attack or humiliation. It is a fact of life. And it is another fact of life that some powerful men will use their lofty position to harass women. In the wake of the #MeToo movement in the USA, the New York Times reported that 200 powerful men had been forced to resign after public allegations of sexual harassment.
Men like Harvey Weinstein, the movie producer whose awful behaviour sparked #MeToo, often carry out their attacks unchallenged, even by those in a position to speak up. Their peers stand by, shrugging. "It's just his way… he doesn't mean any harm… she must have encouraged him."
Sometimes they are too frightened to say anything. Sometimes the bigger picture – the profit motive, the political objective – silences witnesses. The victims, like the girls kidnapped by Boko Haram or the women raped by Weinstein, are simply collateral damage.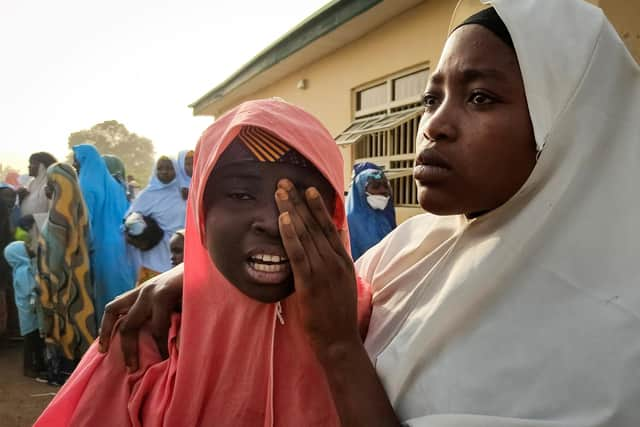 That is why I was unsettled watching Nicola Sturgeon's controlled performance at the Salmond inquiry on Wednesday. She said, under oath, that she had not been aware of any allegations of sexually inappropriate behaviour by her close friend Alex Salmond until 2017, when she learned of alleged incidents at Edinburgh Airport in 2009.
I would never dare accuse the First Minister of lying. But I, who left government service in 2007, first heard about those types of rumours in 2010. At the time, I shared the story with a senior political journalist. I told my husband. My sister. My best friend. I, in my seaside flat, apparently heard seven years before Nicola Sturgeon, at the seat of power. Really?
That begs the question, were there any more reports of "sleepy cuddles" ignored by the then-Deputy First Minister, Sturgeon, and the civil service leadership? Rumours of bad behaviour regularly leaked out of St Andrews House, starting almost immediately after the SNP took over in 2007, only to be shut down by a well-oiled spin machine.
We may never know the whole truth of the Salmond-Sturgeon years, but we do know that since becoming First Minister in 2014, Sturgeon has successfully re-branded herself as a feminist. A feminist wrapped in a Saltire perhaps, but a feminist all the same.
And not just any old second-wave, traditional feminist who believes sex is the basis of oppression, but a shiny new third-wave, let-100-genders bloom, feminist. With one eye always on the real prize – leaving the UK – Sturgeon appears to have calculated that there is more to be gained from winning the adulation – and the votes – of folk who believe identity trumps sex than there is in securing the support of feminists like Joan McAlpine and Joanna Cherry.
Sturgeon's late-onset feminism must have come as a surprise to stalwarts of the women's movement like Labour's Johann Lamont and Elaine Smith, who will retire from the Scottish Parliament in May.
While Lamont and Smith were fighting for women's rights, from domestic abuse services to equal political representation, Sturgeon was posted missing in action. Nationalism was Sturgeon's preferred -ism. Flags, not feminism, was what drove her as a young female politician.
The reality is that after 14 years of an SNP government, led by Alex Salmond and then Nicola Sturgeon, the plight of Scotland's women, particularly working class women, has barely improved. Indeed, it now seems the very basis of our sex is under attack.
Lamont was referring to her opposition to the movement, supported by Sturgeon, to extend the definition of female to include men who simply identify as women. It has prompted a growth in grassroots women's groups like For Women Scotland and Women Speak Scotland, frustrated that government-funded women's organisations like Engender do not represent their views.
A spokesperson for Women Speak Scotland told me that since women can no longer rely on public institutions, or even the Scottish government, to uphold their rights, they decided to take a proactive approach and publish their own manifesto on Monday, International Women's Day. It highlights seven areas of concern for women, including fairness in sport and freedom from male violence and exploitation.
"It is intended to serve as a reminder that women are more than half of the population and we will make our voices heard, especially at the ballot box," she added.
No doubt on Monday Nicola Sturgeon will wallow in her new-found feminism and make lofty pronouncements about Scotland being the best place in the world for women. But who will believe her?
A message from the Editor:
Thank you for reading this article. We're more reliant on your support than ever as the shift in consumer habits brought about by coronavirus impacts our advertisers.
If you haven't already, please consider supporting our trusted, fact-checked journalism by taking out a digital subscription.