The risks to the SNP are clear. The party is about to embark on a leadership contest while having a potentially fractious debate about how it can best prosecute the case for independence, following the Supreme Court decision that Holyrood cannot call a referendum on its own. Many in the SNP are unhappy about Nicola Sturgeon's proposal that the party fight the next Westminster election as 'de facto' referendum. There's now a risk the party's divisions will now be exposed for all to see.
Equally, this will be a leadership contest in which there is no immediate frontrunner with no potential contender having demonstrated that they possess the persuasive power and public recognition enjoyed by Ms Sturgeon. The party may struggle to find anyone able to fill the large void that Ms Sturgeon will leave. And, as Ms Sturgeon acknowledged in her resignation speech, what the party now needs above all is a leader who can persuade more Scots of its case for independence, not a leader who can do more than competently run the government machine.
If these risks are realised, SNP support might well fall, maybe even backing for independence too. Of the unionist parties, Labour is undoubtedly best placed to profit from any SNP misfortune. On average in the latest polls, the party is scoring 18 per cent among those who voted Yes in 2014, whereas only two per cent back the Conservatives and only one per cent the Liberal Democrats.
Labour is potentially an alternative home for some SNP supporters. Yet, the last 15 months, during which the party's support has increased from 19 to 27 per cent in polls of Westminster voting intentions, have illustrated how relatively difficult it remains for the party to win over nationalist supporters. While Labour support has increased from nine points among 2014 Yes voters, it has increased by 14 points among those who voted No in 2014.
Equally, while one in ten of those who voted SNP in 2014 are now supporting Labour, up from four per cent 15 months ago, the party now enjoys the backing of 17 per cent of those who voted Conservative in 2019, up from six per cent. After all, much of the party's increased support has been secured, along with the party in England and Wales, in the wake of the Conservatives' troubles at Westminster, and this is reflected in where the party has found easiest to gain ground in Scotland.
In short, while Labour's aim is to transcend the constitutional divide by winning over Yes and No supporters with its vision of more powers for Holyrood and a better relationship with Westminster, so far the party has found it relatively difficult to persuade Yes voters to join this enterprise.
Meanwhile, there is no guarantee what the SNP leadership election will bring. Maybe the party will find itself a leader around which it can unite and refresh its electoral appeal. We will have to wait and see.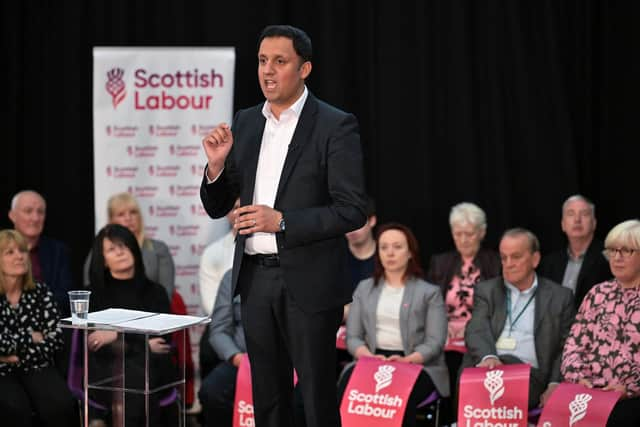 John Curtice is professor of politics, Strathclyde University, and senior research fellow, ScotCen Social Research and 'The UK in a Changing Europe'