Nicola Sturgeon must back a recall petition on Margaret Ferrier to show leadership - Brian Monteith
As I write, Margaret Ferrier has still not resigned as the Member of Parliament for Rutherglen & Hamilton West, despite her repeated breach of Covid-19 regulations.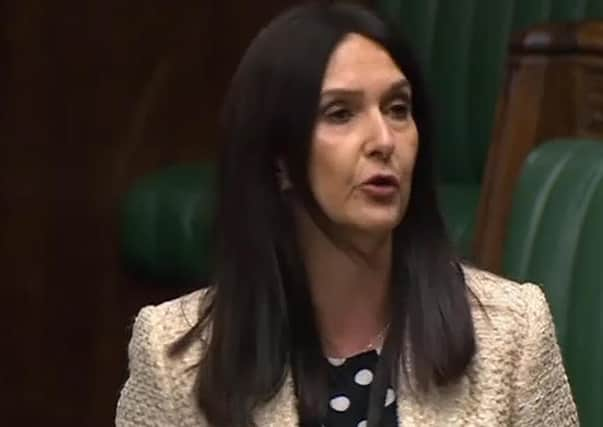 This should come as no surprise; neither did Bill Walker MSP, Natalie McGarry MP, Michelle Thomson MP, Mark McDonald MSP or Derek Mackay MSP – all SNP politicians who resisted resignation when they got into hot water for claims of misconduct or in some cases law-breaking.
Everyone is entitled to natural justice, including elected politicians, but when there is evidence of behaviour that does not live up to the high standards expected of legislators some appear to live in a house without mirrors where they cannot look themselves in the eye.
Bill Walker only resigned after being convicted of 23 charges of domestic violence that whipped up a media storm. McGarry, whose case of fraud is now pending a retrial, and Thomson, for whom the Crown decided there was insufficient credible evidence for a prosecution, both saw out their terms of office.
Mark McDonald and Derek Mackay continue to remain MSPs at the moment; the former is now an independent while Mackay is suspended from the SNP and again, both will see out their office. All five had either lost or resigned the SNP whip but none had felt it necessary to retreat from holding public office, taking a salary and using the expenses available to them.
The SNP and other parties cannot force their politicians to vacate their seats, but that has undoubtedly suited them – for it avoids the calamity of a by-election. No party favours by-elections in seats they hold, for they are never certainties, no matter the size of the majority. Events can always conspire to cause an upset.
The First Minister claims to be outraged by Ferrier's behaviour, and on this occasion I am sure she is making an acquaintance with the truth – I expect she is seething with rage at how she has been made to look a fool and be opened up to ridicule by one of her own.
My generosity towards the First Minister ends there, for while she can demonstrate her anger she will also not wish to give the likes of George Galloway an opportunity to put her party to a test before Holyrood's elections next year. Condemnations are easy, delivering a sentence is highly risky.
Some have tried to deflect blame away from Ferrier by arguing it was little different from the behaviour of the Prime Minister's adviser, Dominic Cummings, and therefore Sturgeon's more critical response towards Ferrier shows her to be a better leader than Johnson. The claim does not even pass "Go".
Cummings is not a legislator making the laws, Ferrier is – with a solemn duty to obey the laws she makes for others. Cummings did not test positive for Covid, Ferrier did. Cummings did not use public transport, Ferrier did – twice, once when waiting on a test result and once after confirmation the test was positive. On learning of his wife's symptoms Cummings went into isolation, Ferrier went to work. One can criticise Dominic Cummings for many things but nothing he did in regard to his family's suspected Covid symptoms comes anywhere near close to the flagrant disregard Ferrier showed for the rules she criticised Cummings for allegedly breaking.
Last week I was decrying the lack of opposition scrutiny to the Scottish and UK government's responses to the Covid-19 pandemic. I admitted the promised Scottish Conservative reboot had made me weep; thankfully this week I have nothing but praise. Ruth Davidson returned to form by using the platform built for her by her colleague Oliver Mundell MSP. It was he who had carefully and deliberately raised the question of Nicola Sturgeon's obstruction to providing evidence to Parliament's inquiry on the handling of complaints about former First Minister Alex Salmond in a manner that justified him calling Nicola Sturgeon a liar. By declining to withdraw his accusation, the Presiding Officer, Ken Macintosh, had no alternative but to expel him from the chamber. A price Mundell was willing to pay, because what he did was elevate the issue of Sturgeon's contempt and disrespect for Parliament. This is more like it. This is what oppositions have to do to show they are serious and make an impact against the government's media machine which has the advantages of greater resource and advance warning of the political agenda.
Davidson could have raised the ante even higher by repeating Mundell's exercise but on this occasion had no need, the First Minister was already on the back foot and clearly rattled – not knowing which approach Davidson would take or what questions she would throw.
Now there is greater pressure on the First Minister to show she is Chief Mammy.
The only redress constituents of Rutherglen & Hamilton West have is if Margaret Ferrier meets one of the three criteria for a recall petition to be raised. She has not been convicted of a crime delivering a custodial sentence nor of making false expenses claims. That leaves being suspended by the Commons for ten sittings or 14 calendar days following a Committee of Standards report. That remains a possibility, in which case a petition signed by 10 per cent of the constituency's electorate – some 8,100 – would force Ferrier to vacate her seat and a by-election be called.
What would be real leadership would be for the First Minister to instruct her SNP MPs at Westminster to press for the Committee of Standards to examine Margaret Ferrier's behaviour – and recommend those electors eligible to sign any petition of recall that then becomes possible. Until then condemnation of wrongdoing is easy, as it offers more reputational gain for Sturgeon than risk.
An earlier version of this piece stated that Michelle Thomson had sought re-election. This is incorrect. We are also happy to clarify that she has always denied any wrongdoing and that she has been found to have no case to answer
Comments
 0 comments
Want to join the conversation? Please or to comment on this article.