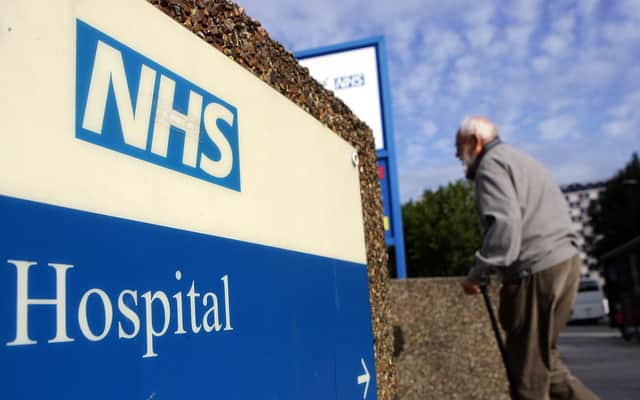 If we value the NHS, we need to show it (Picture: Cate Gillon/Getty Images)
Whether or not this was part of a brainstorming exercise, it is deeply concerning that it has come to this.
Confidential minutes of a meeting in September, leaked to BBC Scotland, talked of a "billion-pound hole" in the health service budget and warned that it "is not possible to continue to run the range of programmes" while remaining safe "and doing no harm". Alarmingly, the minutes also recorded the view that some Scottish Government suggestions felt "divorced from reality of life and purpose of service".
Some people may have been encouraged to hear Nicola Sturgeon insist that the principles of the NHS were "not up for debate" and that any reforms would take place "within the confines of [the NHS's] founding principles". However, serious questions now need to be raised about whether the SNP genuinely is a safe custodian for the NHS. If ministers really are divorced from reality, how will they find solutions to the myriad problems?
But we the public also need to ask ourselves whether we still want a national health service free at the point of delivery. If the answer to this is yes, then it seems clear we have two main choices.
The first is to pay more in taxation. In order to solve the recruitment crisis, the pay and conditions of NHS staff has to improve or its problems will only get worse. The second is to accept that the NHS must focus its efforts on a smaller number of core responsibilities and may need to ditch policies like free prescriptions for all.
Reducing the NHS's responsibilities might well prove to be a false economy, but it's simply wrong to ask staff to achieve the impossible. If the public won't provide the necessary funds, we can't insist on an all-encompassing service.
Whatever the First Minister says, a two-tier system is already emerging, with many wealthy people choosing to go private to avoid lengthy waiting times for treatment.
The NHS, one of the UK's greatest achievements, is facing an existential threat. If we care enough about it, now is the time to show it.