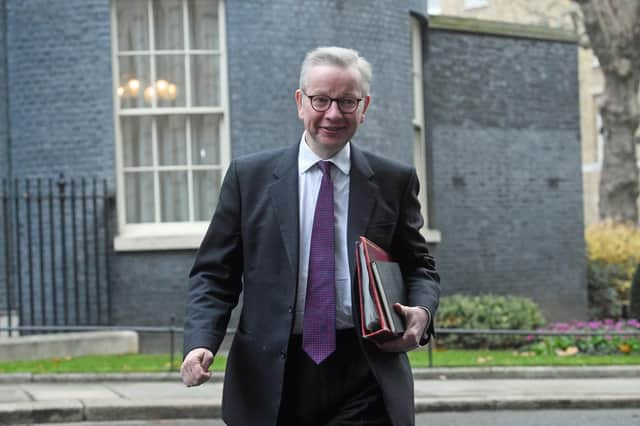 But, particularly in these troubled times, it is a simple fact that increasing the number of jobs in Scotland is a good thing.
The extra 500 posts at the Foreign, Commonwealth and Development Office in East Kilbride will mean a lot to that town's economy and they come on top of 500 jobs expected as a result of the creation of a second headquarters for the Cabinet Office in Glasgow.
The idea of spreading government bodies across the UK to a much greater degree than at present makes good sense as a way to use state spending to boost the economy outside London, improve government decision-making by getting a more diverse range of opinions, and enhance the sense of national cohesion. The UK has been too London-centric for far too long.
Such moves have been talked about for some time but, despite occasional exceptions, major change has been resisted. However, one of the lessons of the pandemic has been that remote working is relatively straightforward so the reasons against are not as strong as they once were.
That said, it is impossible not to view the prism of campaigning ahead of the Scottish Parliament election, now less than two months away.
Most people who follow politics have a tendency to place a slightly lower value on a pre-election promise made by a politician than those made by others with less to win or lose.
So we should perhaps not count every one of our civil service chickens until the jobs have actually hatched. Furthermore, getting the real decision-makers – and those who aspire to become one – to move away from London is likely to remain difficult. Video conferencing is all very well but no one likes the idea of being left out the loop because they missed a casual chat over coffee in the canteen.
Demonstrating the economic value of the UK in such a direct way should help the unionist cause – concerns about election gimmicks aside – but no one should over-estimate the political importance of these decisions. The jobs are most welcome but, in the grand scheme of things, they are hardly a game-changer.
A message from the Editor:
Thank you for reading this article. We're more reliant on your support than ever as the shift in consumer habits brought about by coronavirus impacts our advertisers.
If you haven't already, please consider supporting our trusted, fact-checked journalism by taking out a digital subscription.