New Scottish Police Authority chair Martyn Evans must tackle officer and skills shortages – Tom Wood
Like most things not related to Covid-19 or Indyref2, the appointment of a new chair of the Scottish Police Authority (SPA) slipped quietly under the radar a few weeks ago.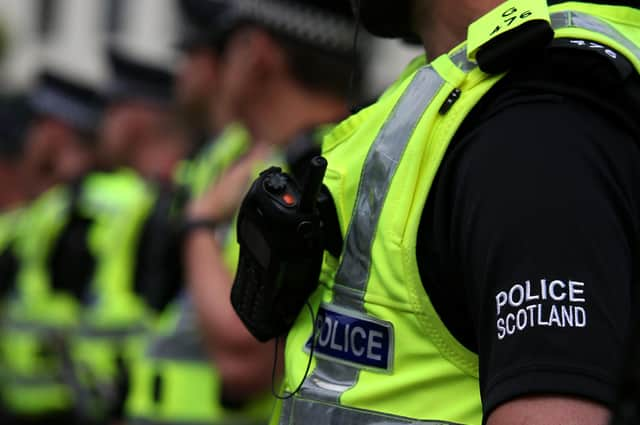 Martyn Evans appears well qualified for the job and we should wish him good fortune. He may need it. As an existing board member, he will know that he now occupies something akin to an ejector seat. Some of his predecessors have left the position, shall we say, prematurely.
The SPA was formed to replace the old local government regional police boards, when our national police service came into being. Its role is not to interfere with police operations but to ensure scrutiny, good governance and that our police service has the resources it needs.
From the start, the SPA has been troubled. Lacking the democratic credibility of the old boards, the appointed members, though individually talented, have somehow failed to find their feet.
Variously accused of being too close to senior police officers or of being the lackeys of central government, the authority has somehow managed to achieve a sub-synergy. The whole has never seemed greater than its parts.
The SPA has, however, been successful empire builders and has now grown their budget to a healthy £3 million a year. It's worth remembering that this is tax payers money, allocated for policing, for protecting us – not funding 'fat cat' watchdogs.
A reset is urgently required. When boiled down, the police authority has a three important roles. It must be demonstrably independent of both police and government and it must challenge and support both. It must also act as a bulwark to keep operational policing beyond the claws of government.
At a time when our police are being drawn more and more into investigating the behaviour of our politicians, it has never been more important.
Independent challenge and support – fail in one, fail in all. And there is much to do.
At the same meeting that appointed Mr Evans there were other items of business that will challenge all his skills.
One of them, the strategic workforce plan, sounds like the kind of document you would gladly skip through, but it's a ticking bomb.
In essence our police are short of skills in several key areas and it's getting worse. How come? Well it's the usual combination of expediency and 'good ideas at the time'.
It started when Police Scotland was formed. To make the unwieldy new organisation work, large numbers of experienced officers were drawn to the centre, simply to get the new force on its feet. Many did not return, robbing the front line of experience which is very difficult to replace.
Now there are serious skills and headcount deficits across many areas of front-line policing and investigation.
There is no quick fix. A long-term plan is required or the effectiveness and well-being of our police will suffer.
This problem is squarely the responsibility of the Scottish Police Authority and its new chair. Welcome to the hot seat, Mr Evans.
Tom Wood is a writer and former Deputy Chief Constable
A message from the Editor:
Thank you for reading this article. We're more reliant on your support than ever as the shift in consumer habits brought about by coronavirus impacts our advertisers.
If you haven't already, please consider supporting our trusted, fact-checked journalism by taking out a digital subscription.
Comments
Want to join the conversation? Please or to comment on this article.