New Labour leader must tackle SNP on its policy failures - Euan McColm
In less than a week, Scottish Labour will have a new leader, the 10th to take the helm of the party since the dawn of devolution in 1999.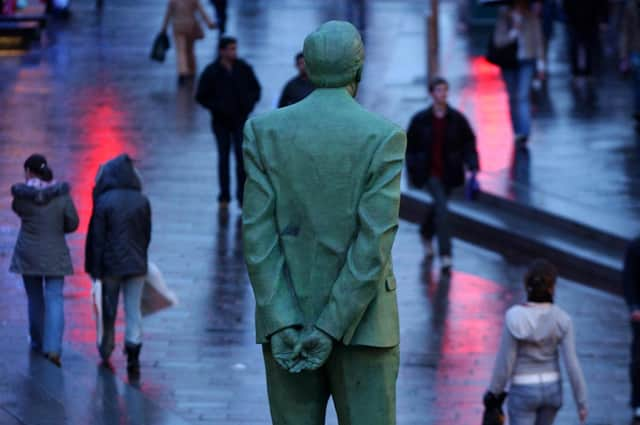 On Saturday, either Anas Sarwar or Monica Lennon will inherit from Richard Leonard a party that, 22 years ago under Donald Dewar, dominated our national politics but now struggles to appear relevant. Knocked from its perch by the SNP in 2007, Labour is now the third largest party at Holyrood. The Tories - for years thought of as a spent force in Scotland - did better than Labour in the 2016 election.
And, so, whoever wins - and that looks almost certain to be Sarwar - faces, to put it mildly, quite the challenge. Since the party, under Jack McConnell, lost the 2007 election to Alex Salmond's SNP, successive Scottish Labour leaders have declared their desire to listen to voters and to learn lessons. These meaningless platitudes have not, unsurprisingly, done much to improve Labour's prospects in Scotland. Voters have better things to do than indulge the existential crises of political parties. It's bad enough listening to a friend's woes.
But perhaps the Scottish Labour Party's biggest failing has been its inability to take a clear line on the independence question. Having played the leading role in the successful 2014 Better Together campaign, Labour has struggled to find a clear path through the constitutional minefield. While the Tories positioned themselves as the only serious opponents of independence, Labour tried to ride two horses. Yes, the party was in favour of the maintenance of the Union but, well, maybe it would support a second referendum. Why, some of its MSPs might even consider voting Yes.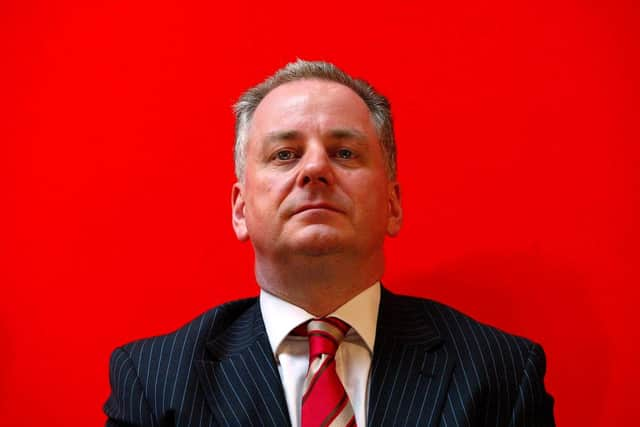 This was foolishness on a staggering scale. Those utterly convinced of the need for independence already have a party which promises to fight for what they want. The SNP has stitched up that section of the political market. There is no point in Scottish Labour chasing the votes of die-hard nationalists, people who view it with complete contempt.
So, should Scottish Labour's next leader go the other way and start chasing those voters for whom the prospect of independence is anathema? It could, I suppose, but peeling back a few votes from the Tory Party doesn't seem a prize much worth chasing.
There isn't much for Labour to win by devoting itself to the constitutional question. That's SNP territory and whenever Labour ventures onto it, the party plays into nationalist hands. Rather, the next leader of the Scottish Labour Party should focus their attention on other matters, on policy areas which have been woefully neglected by the SNP.
The nationalists have, over the past 14 years, failed dismally in a number of key areas. Whether it's on health, education, or criminal justice, the SNP has failed to reform, failed to take difficult decisions, and - repeatedly - failed to deliver on its promises.
And when those failings are pointed out, the SNP whinges that its hands are tied by membership of the United Kingdom.
Many Scots are completely invested in the constitutional battle. They are unable to see beyond the Yes-No battle. But not everyone in our country is an exhausting monomaniac. There remain, I believe, people who reckon that a functioning NHS and schools that are properly funded and which turn out young people equipped for life are things worth striving for.
The next Scottish Labour leader should talk about what can be done in the world as it is not in the world as the SNP would like it to be. They should make the case for radical reform of education and the NHS and for the full use of the powers which the Scottish Government currently has at its disposal.
The SNP cons its supporters with the lie that, should it win May's election, it will hold a second independence referendum during the next parliamentary term. It will not. It has no authority to do so and Prime Minister Boris Johnson will not hand it the power necessary to change that reality.
Every time the SNP picks a fight over Indyref2, it is avoiding discussing missed hospital waiting times, poor standards in literacy and numeracy, and whether First Minister Nicola Sturgeon misled parliament - and the country - over what she knew and when about allegations of inappropriate behaviour levelled against Alex Salmond.
Scottish Labour has nothing to win by taking the SNP's bait and tying itself in knots over the future of the United Kingdom. There may, however, been progress to be made if the party can stay focussed on other matters.
If the next Scottish Labour leader begins their time at the helm with talk of listening and learning, they are doomed to the same fate that has befallen most of their predecessors. They will - deservedly - fail. To take a different approach - one where they focus relentlessly on policy and SNP inadequacy in Government - will not guarantee a different outcome. It may be that the tides of politics will have to change again before Scottish Labour is considered a credible force by substantial numbers of voters. But if the party is to have a fighting chance of a political rebirth, it will have to start telling us what it stands for.
The Scottish Government is looking tired. The SNP is looking divided. There may be a window of opportunity for a new Scottish Labour leader to make, at least, some kind of impact.
It's been a long time since we could say that.
Comments
 0 comments
Want to join the conversation? Please or to comment on this article.