National Security Bill: Jagtar Singh Johal's alleged torture highlights dangers of law that would grant ministers and officials immunity over crimes committed abroad – Martyn McLaughlin
Anyone with a passing interest in the UK Government's approach to justice, human rights, and the rule of law would do well to pay attention to parliament this week, when two separate yet inextricably linked proceedings will shine a light in some dark places.
To begin with, the House of Lords will sit this afternoon for the fifth and final committee day to examine the finer details of the National Security Bill. Such is the scope of the labyrinthe legislation, designed to supersede areas of the law that have not been updated in over a century, it is easy to lose sight of its detail.
But make no mistake, some of what is being proposed ought to be a source of deep concern. There is no more alarming example of this than clause 28 of the Bill, an intolerably broad provision which would make a mockery of the UK's commitment to its international legal obligations.
The clause in question would ride roughshod over the Serious Crime Act 2007 and effectively grant ministers and officials – as well as intelligence officers and military personnel – criminal immunity for assisting and encouraging crimes that are committed on foreign soil. It does not specify the seriousness of the potential crimes, nor put in place any limitations.
As a consequence, the legislation's critics say, the immunity would cover some of the most grave offences possible, such as an unlawful, targeted killing, or providing assistance to an interrogation using torture. It would also offer protection for those who provide tip-offs which lead to the arrest, and torture, of a suspect abroad.
If enshrined in law, the clause would deal a fatal blow to the UK Government's ability to condemn and seek accountability for atrocities allegedly committed on British soil by foreign actors, such as the attempted murder of former Russian double agent, Sergei Skripal. That is to say nothing of other heinous crimes, such as the murder of journalist Jamal Khashoggi by Saudi agents inside the country's consulate in Istanbul.
As Transparency International has pointed out, if the UK wishes to maintain its leadership role advocating for integrity in military institutions worldwide, it is vital that it maintains the same stringent accountability standards in its operations abroad as at home.
For its part, the UK Government argues that the clause will not establish blanket criminal law immunity, and that the precise wording of the legislation is designed to protect those individuals operating in "good faith", and in compliance with all "proper processes", from the risk of personal criminal liability. "The government does not believe it is right or fair to expect fear of criminal liability to sit with dedicated individuals who are conducting highly sensitive and vital national security work which is properly authorised on behalf of the UK," it has reasoned.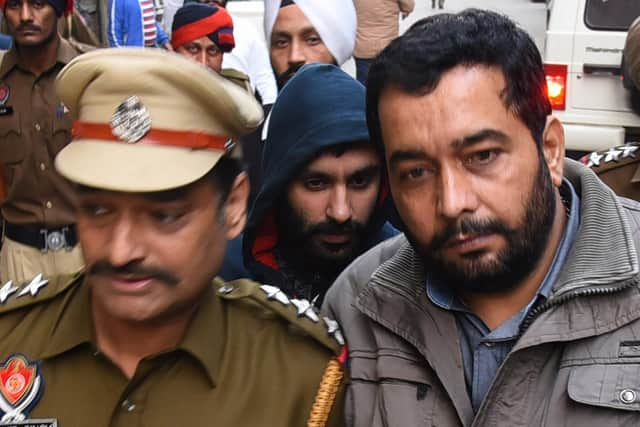 This is, at best, a disingenuous defence, not least because there would be no proper oversight to determine whether someone has acted in good faith, or whether they have complied with the "proper processes". It also fails to explain why the clause is necessary given another section of the Serious Crime Act provides an existing defence of "acting reasonably". Is the new clause designed to provide a defence for 'unreasonable' actions? The government has not offered any further insight.
We should hope that peers in the parliament's second chamber can agree upon robust amendments in order to curb, or at least clarify, what look like dangerously unchecked powers. Otherwise, the repercussions of allowing the Bill to pass unchecked could be far-reaching.
Which brings us to the second act. Tomorrow, the SNP MP Martin Docherty-Hughes will bring forward a backbench debate in the Commons that touches on these very issues, and which will hopefully concentrate minds when it comes to the recklessness of the National Security Bill.
For years, Mr Docherty-Hughes has campaigned on behalf of his constituent, Jagtar Singh Johal, a British national who has been detained without trial in India since 2017, and who has accused the Punjab police of repeatedly torturing him. Last summer, Reprieve, a human rights organisation which has also been supporting the Johal family, lodged a complaint in the High Court, accusing Britain's intelligence agencies of supplying information to Indian authorities that led to the Scot's arrest and, ultimately, his torture.
It would be speculation to suggest that some finer details of the National Security Bill have been drafted with Mr Johal's alleged mistreatment in mind, but it is clear that the legislation would have a devastating effect on similar cases in the future; other clauses in the Bill would allow the government to avoid paying damages to survivors of torture overseas even if a court rules that is liable, citing "national security factors".
It should go without saying that a government intent on pushing through such legislation, while failing to secure the release of Mr Johal, amounts to a slap in the face for his family. As his brother, Gurpreet, has pointed out, if the bill passes, other victims will be prevented from obtaining justice, and ministers and officials responsible for "destroying their lives" will not be held accountable. This is a lucid and distressing warning, and for anyone who might suggest that Mr Johal's suffering constitutes an isolated case, let the facts show them otherwise.
In the last parliamentary term, the intelligence and security committee published a report scrutinising the mistreatment and rendition of detainees between 2001 and 2010. It identified a staggering 232 instances where UK personnel continued to supply questions or intelligence to foreign liaison services after they knew, or suspected, that a detainee had been or was being mistreated.
Some in parliament have expressed concerns, either in public or in private, that the National Security Bill signals the start of a dangerous drift back to those years, when the law, both here and further afield, was often distorted to justify the unconscionable. This week, they have a chance to make a difference.
Comments
Want to join the conversation? Please or to comment on this article.