Nadhim Zahawi tax scandal: Tories' wealth, shamelessness and cronyism add up to new era of sleaze – Brian Wilson
I have no objection to Nadhim Zahawi being chairman of the Conservative Party. In fact, the more we know about him, the better suited he seems to the role – greedy, shifty, well-connected, very rich.
The problem arises from the party position giving him a place in government as Cabinet Office minister. My solution would be for him to stay as Tory chairman, in recognition of the aforementioned attributes, but get rid of him as a minister on grounds of public probity.
Zahawi's defence – that his shortfall in payments to His Majesty's Revenue and Customs – was "careless not deliberate" reminded me of Henry MacLeish's immortal maxim that his own little difficulty was "a muddle not a fiddle". If only Zahawi had used that terminology, he could have avoided the ill-advised defence of carelessness.
It turns out that "careless" in HMRC terminology does not mean what most of us might have assumed (and Mr Zahawi invited us to assume) – that it was no more than a modest misunderstanding, caused by a busy man of affairs paying insufficient attention to detail when signing off his forms.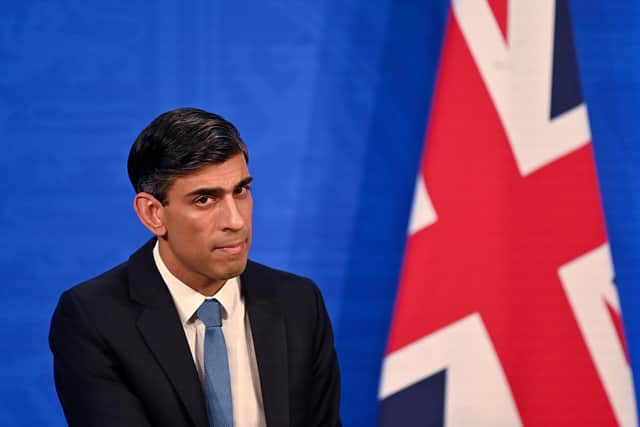 Oh no it wasn't, said the chief executive of HMRC, Jim Harra, in an exquisite turning of the knife before a Commons committee. I like the idea of the country's leading tax collector being called Jim, conveying a classlessness that is so much at odds with current scandals. You can instinctively trust a Jim not to fix it for the toffs.
"If you take reasonable care, but nevertheless make a mistake, whilst you will be liable for the tax, and for interest… you would not be liable for a penalty", explained Jim helpfully. "But if your error was as a result of carelessness, then legislation says that a penalty could apply."
A penalty did indeed apply, reportedly to the tune of more than £1 million on top of about £3.7 million in unpaid tax which Zahawi was found liable for after a dispute that dragged on through seven ministerial posts, including Chancellor the Exchequer, over four years – until he finally coughed up, although he cynically threatened legal action against journalists pursuing the story along the way.
He should, of course, be sacked as a minister and it is an exceptionally poor reflection on Rishi Sunak that he is still there, or ever was. Instead, he has asked his ethics adviser to decide Zahawi's fate.
Unsurprisingly, the new ethics adviser is not a Jim but Sir Laurie Magnus, an Eton-education, merchant banking, hereditary baron and former adviser to Philip Green. But doubtless a man of the highest integrity, etc, etc. We shall see, assuming Nadhim lasts that long.
Having referred to Henry MacLeish's unfortunate muddle, which led to his resignation as First Minister, it is only fair – almost nostalgic – to mention the sum involved was £36,000 with no personal gain. The money in dispute over sub-renting an office went to his constituency party. By current standards, it was an absurdly trivial cause of resignation.
Under the Tories, the tariff of shamelessness has rocketed. The current breed really do live in a bubble of wealth, cronyism and entitlement. How can it possibly be right that the chairman of the BBC, installed by the chronically disreputable Johnson, was an intermediary for an £800,000 loan that allowed the then Prime Minister to continue living in the manner to which he was accustomed?
It is theoretically possible for politicians to operate on two stratas – governing for the good of the people while living personal lives in circumstances of extreme wealth and privilege, while always seeking more of both. It is possible but unlikely and eventually even the less alert elements of the citizenry cotton onto that dichotomy.
Collectively, all these elements come together under one heading – "sleaze". It happened in the 1990s and it is evolving again along uncannily similar lines. Rishi Sunak is destined to become the John Major of his times.
In contrast to the current chancers, Major was a decent guy from a poor background whose dad had been a trapeze artist but none of that could save him from his fate. "Time for a change" really is the most powerful slogan in politics.
Comments
 0 comments
Want to join the conversation? Please or to comment on this article.