Myths about Northern Ireland's Troubles risk history repeating itself – Brian Wilson
Amidst much commentary on the 25th anniversary of the Good Friday Agreement, there was one survey in the Republic of Ireland which deserves attention, demonstrating how rapidly history can be re-written in the social media age.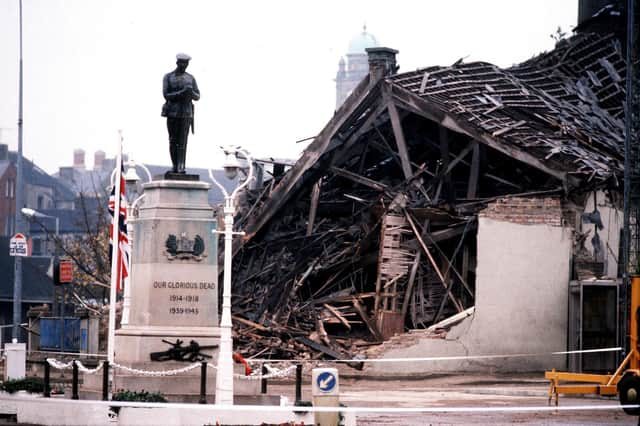 There were 3,700 deaths attributed to "the Troubles" which the Agreement largely brought to an end. Fifty-seven per cent were attributable to republican paramilitaries, 28 per cent to unionist paramilitaries, and eight per cent to the British Army.
When the under-35 generation were asked "who was responsible for most deaths?", 37 per cent opted for the British Army, 14 per cent republican paramilitaries and 27 per cent didn't know. Other questions produced parallel responses which conflicted significantly with those of the over-55s, who had lived through it.
The peacemakers are largely forgotten while those events that younger people have even heard about fit only one narrative. Sixty-two per cent of under-35s knew of Bloody Sunday – as they certainly should – while fewer than half that number had heard of the Enniskillen bombing, despite this being 15 years more recent.
The gap in knowledge within one generation is "shocking but not surprising", said Tony Gallagher, a professor of education at Queen's University, Belfast. An expert on the role of education in divided societies, he pointed to a failure of the Irish government to teach children about the conflict. The other clear message is that propaganda fills the void that education ignores – making it easier for history to repeat itself and myths to be born.
Comments
 0 comments
Want to join the conversation? Please or to comment on this article.