My savvy 84-year-old mum was defrauded. And the risks to us all are growing – Karyn McCluskey
Fraud is everywhere and likely to become increasingly sophisticated
"Hello Mum, this is my new number" was an innocuous and clever start to a series of events last weekend that ended with my savvy 84-year-old mum being defrauded.
I know many people who have suffered as a result of fraud or identity theft, and it's interesting how we hear about the various scams and think, "I wouldn't be taken in, how foolish". This is the reason people don't report it; the shame, the recognition of being duped and the realisation that often meagre savings have gone, having to tell family what has happened.
My mum automatically thought it was me by a process of deduction – one daughter was with her, the other lives in the USA and she was contacted by a UK number. Cleverly, they waited a day before contacting her again and the scam started. The phone had been dropped in water, the microphone and access to online banking wasn't working. Then unfolded a request to pay some bills until the next day when 'I' could get access to my online banking again.
You know how this goes. A mum who wants to help out their kid, a fish on a line being reeled in. The ruse was clever, and my mum had been awake the previous night with heart problems, was exhausted and worried about her ticker, which she told them. An easy mark for a fraudster. She was speaking to them on the phone, whilst they were texting (because the microphone was wet). She even invited them to a Sunday lunch… thankfully she wasn't cooking!
The most painful part of the whole event was not the money being stolen. Terrible though that is, but that they were on the line as an older person told them about their heart rate and health worries. Yet they urged her to get out of bed and travel to the local town to the bank, as the amounts were large (and obviously suspicious) and the payee was a new one. She told them how breathless she was whilst walking, how she had to stop to recover, and yet the fraud was relentless.
Thanks to Nationwide, whose fraud spider-sense was alerted, it wasn't as bad as it could have been. Processes kicked in, and more security was put around the account. Less clear is the psychological impact on my mum, the recriminations, the querying about whether her mental faculties are fit for purpose. It will last some time, and who knows if she will recover from it, although she now has a range of fruity language in relation to the fraudsters.
Fraud is everywhere and likely to get increasingly sophisticated. Whilst AI can be used for fraud prevention, I wonder how it will be used to perpetrate fraud in the future and how we will be able to protect ourselves. Those who specialise in this type of offence are often ahead of prevention measures, and age won't be a factor. We are all at risk with more automation and living our lives online.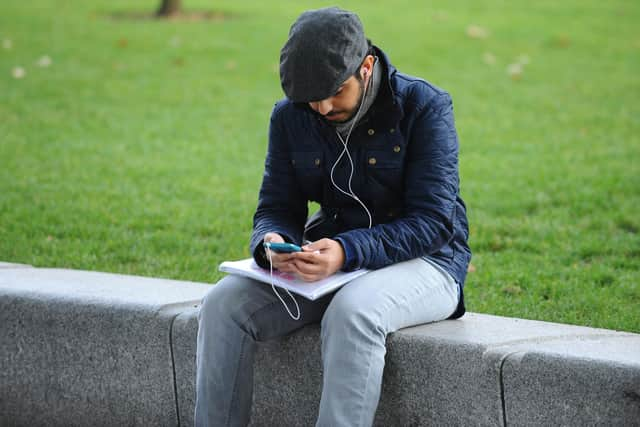 When my 22-year-old daughter looked at the texts, she said she knew it wasn't me "as you never put an x or an emoji in your texts". Feedback is a gift, and it seems I am heartless.
Karyn McCluskey is chief executive of Community Justice Scotland
Comments
Want to join the conversation? Please or to comment on this article.