Murdo Fraser: Labour and SNP plans to shut down oil and gas akin to economic genocide
'Vanity greenwashing which will cost us all in terms of jobs'
Bathgate no more, Linwood no more, Methil no more, Irvine no more: lyrics in the Proclaimers' iconic first hit 'Letter From America' in 1987, bemoaning some of the industrial closures in Scotland in the 1980s.
If you look closely at the video that accompanied the song you can see a younger version of SNP MP Brendan O'Hara marching in protest. Well, if he and his Party get their way, along with Labour leader Sir Keir Starmer, then the song should be re-written on an epic scale.
Because the policy of the SNP and Labour is not just to close a few industrial facilities but to close an entire industry, an iconic one – oil and gas. Both are united in saying that they will grant no new licences for any fresh oil or gas developments in the North Sea.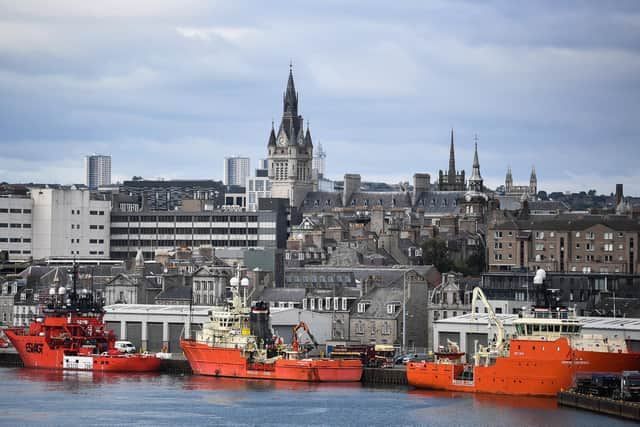 This isn't industrial vandalism it is more akin to economic genocide. It will shatter one of Scotland's most successful industries, but at the same time do nothing to help the UK get to its net zero carbon targets. Instead, it will export jobs and increase our carbon footprint as we will be using oil and gas for at least the next 20 years as we transition to renewables, but will be importing it from abroad rather producing it in our own North Sea.
According to the industry body, Offshore Energy UK, the North Sea sector supports more than 200,000 well paid high skilled jobs across the UK adding £20 billion to the economy and paying more than £11 billion in taxes. In Scotland alone oil and gas is worth £11 billion to the economy – almost ten per cent of Scottish GDP.
If the UK was lagging behind other nations in cutting carbon emissions perhaps there would be a case for radical action, but this is not it, and the truth is the UK is a world leader in cutting emissions. The UK leads the G7 in hitting its net zero targets and along with Norway and Sweden is in the top three globally.
And Norway, which enjoys the lion's share of the North Sea's oil and gas resources, plans to expand exploration rather than limit it. They are leading in hitting net zero targets, and want to continue exploration. If those things are not mutually exclusive in Oslo, why do some think they are here?
Sir Keir Starmer and the SNP are guilty of vanity politics. Vanity greenwashing which will cost us all in terms of jobs, prosperity, vital tax revenue and, crucially, carbon.
According to OEUK Scotland gets 79 per cent of our total energy from oil and gas.
There are 24 million homes across the UK with gas boilers, and 42 per cent of our electricity is generated by gas. Neither of those things will change overnight.
The idea that this country will not rely on oil and gas for decades to come as we transition to net zero is patently nonsense. As trade union leader, the GMB's, Gary Smith said this week, what we need is 'plans not bans.' Because the alternative is that we import oil and gas from abroad, increasing rather than decreasing our carbon footprint, and remaining vulnerable to foreign sources of energy.
You might have thought that both the SNP and the Labour leadership would have noticed that the cost of living crisis has been caused by soaring energy prices, one of the results of Vladimir Putin's invasion of Ukraine. You might have thought it might make them prioritise energy security, yet the SNP remain opposed to nuclear energy and now have set their faces against North Sea oil and gas.
The North Sea has become one the SNP's single transferable reasons for independence. While in the seventies and eighties 'oor oil' was a reason to secede, and even as late as the 2014 reason it was a mythical reason Scots' pockets would be stuffed with cash, now the UK government granting new licences for North Sea exploration is a reason to leave.
Perhaps Patrick Harvie's cloying self-righteousness is infectious but the variant that the SNP and Sir Keir Starmer seem to have contracted is deeply damaging to Scotland and the global cause of reaching net zero by 2050.
Self-righteousness does not warm the cold. It will not create one job to replace those lost by the North Sea ban. It will not generate one pound in tax to fund our schools and hospitals. Instead, costs will rise as revenue is bled out from the economy and we as a nation will have to pay more for hydrocarbons from abroad with less wealth.
No one serious denies climate change and the need to hit our net zero targets, but it must be managed. There is a real danger that mainstream political leaders glueing themselves to headline-grabbing policies that are not thought through will actually hamper our transition.
In Sir Keir Starmer's case it appears his policy development is done by North London focus group rather than reality. Pity the Labour candidate in the North-east, or anywhere else in Scotland, who stands on the doorstep explaining why they want to close the North Sea, and they don't mind if your gas and electricity bills are soaring.
The same could be said for any SNP candidate, and it will be interesting to see how the SNP's Westminster leader Stephen Flynn finesses this to his voters in Aberdeen.
The Proclaimers' song was a criticism of Margaret Thatcher's policies. It is interesting that none of her successors has seriously tried to reverse what she did, but some opine that she didn't manage transition.
Many of those in the SNP and Labour who regard her as an iconic hate figure are guilty of doing much worse for our families, jobs, and the planet, with their plans for the North Sea.
Comments
 0 comments
Want to join the conversation? Please or to comment on this article.