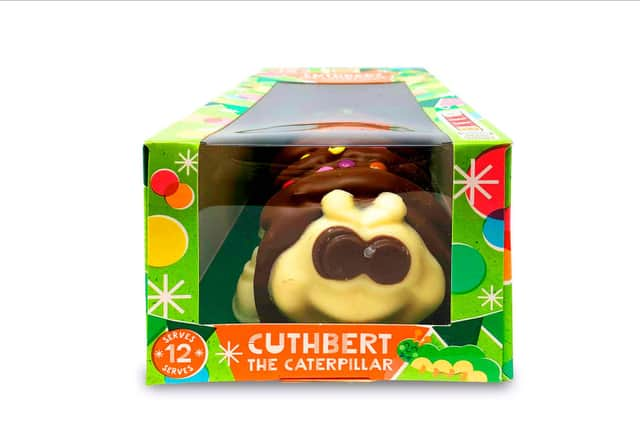 Marks & Spencer has apparently been irked by alleged imitation of its Colin the Caterpillar cake, a sponge with milk chocolate and buttercream, topped with chocolate sweets and a smiling white chocolate face. So much so that it has now decided that, enough is enough, and it is time to go to the law.
The target of its wrath is Aldi's Cuthbert the Caterpillar cake. Innocent shoppers, M&S argues, will be led to believe that the two cakes are of the same standard with Cuthbert, apparently, riding on Colin's coat-tails. The very thought!
The interested onlookers may – or may not – include Tesco's Curly, the Co-op's Charlie, Asda's Clyde and Waitrose's Cecil. Sainsbury's Wiggles and Morrison's Morris will perhaps be breathing a sigh of relief that alliteration was not a deciding factor when they came to be named.
We feel we should point out that there is no suggestion that any of the other supermarkets have done anything wrong and that the rights to intellectual property are, of course, no laughing matter. This is serious stuff with money at stake.
However, there are times, and this feels like one of them, when you have to wonder what we have come to when so much energy is expended over cakes made to look a bit like a cute insect.
Perhaps the Very Hungry Caterpillar, from the 1969 book by Eric Carle, could do everyone a favour and eat all the cakes. Problem solved.