Not bad enough. It's a symptom of how scarce services are and how great the pressures are, that the phrase "not bad enough" has become a reason for not receiving a service when you feel you need it. It was first said to me when working in violence reduction and a parent contacted me about her son.
It was a frightening, traumatising narrative about fire-raising in the house, violence and extreme patterns of behaviour. I spoke to a fantastic colleague in Child and Adolescent Mental Health Services (CAMHS), who spoke about the pressure they were under and the waiting list, and highlighted some of the behaviours they were addressing. She said the person I was contacting her about was "not bad enough".
This wasn't a neglectful or othering comment, it was an accurate representation of how she saw the world: the tide of unwell young people, the lack of specialist resources, the time it takes to treat these complicated children. Faced with this, triaging looks for the most severe, most at risk of dying, most badly injured, physically or mentally. Often those at this end of the scale require more specialist services and take longer to recover, if at all. Meanwhile the toll on families having to look after an individual until they are "bad enough" is extreme.
Imagine this is your son or your daughter, and they're in addiction. You've had lots of close shaves, they have spent every penny, yours and theirs, on drugs or alcohol. They've overdosed and their life has hung in the balance, saved only by the emergency services or a family member who intervenes. But when you seek help, ask for rehab services or expensive treatment, you're told your loved one isn't bad enough to be considered.
I can only imagine the incredulity of those on the receiving end of this remark, who have spent sleepless nights wondering whether they'll receive a call saying their relative is in hospital, or worse, that a body has been found. When you have experienced the anguish of many years in that purgatory, the flood of cortisone, the stress hormone that seems to be the constant in your life, the question must be, "how bad do you think it can get?"
We don't want to wait for people to be at the lowest point. It cannot be that rationed services like rehab become like our intensive care units, only used in extremis for the most terribly unwell. It would be a failure to wait until a situation becomes so life-threatening, where children are removed into foster care, where people become homeless or end up in the justice system before they rise to the top of intervention lists.
Early and effective intervention needs to be part of our service, recognising the capacity and capability to be part of a person's recovery. Intervening in someone's recovery journey early can have positive ripple effects in keeping families together and reducing the trauma of separation – either temporary, or in the worst cases, the most permanent of separations.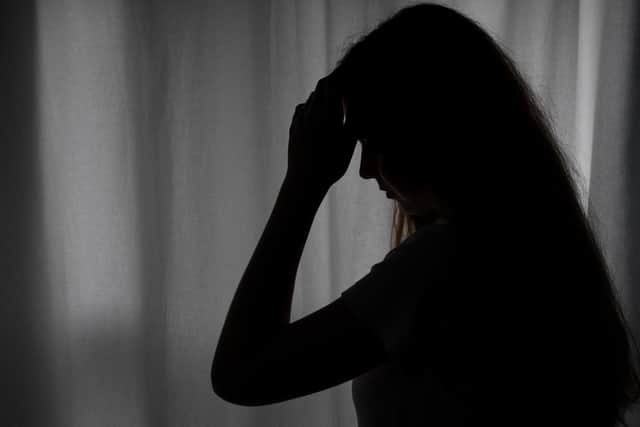 Things are improving. Services are working hard to get waiting times down and increase choice, but we need to prevent people from falling so far down rather than offering support when they've reached rock bottom.
Karyn McCluskey is chief executive of Community Justice Scotland