Mental health crisis: Ethnic minority children are more likely to internalise their problems from age of just three – Dr Gwenetta Curry
The diversity of the clinical psychology workforce needs to be improved
May is Mental Health Awareness Month and I wanted to take the time to highlight the continued need to address the gaps in services across the UK, with a particular focus on children. During the Covid pandemic, there were major delays and backlogs with patients waiting for months to see a mental health service provider.
As families struggled to bounce back from the impact of the pandemic, the cost-of-living crisis hit. Those already experiencing deprivation were unable to change their circumstances and deprivation rates have increased dramatically. The influence of socioeconomic status on child mental health is well established, with research suggesting that children from low-income backgrounds are twice as likely to have depression as those from high-income backgrounds.
And children living in poverty and deprivation are at significantly greater risk of conduct problems at all ages. According to the Scottish Health Survey 2021, those living in the most deprived areas experienced the highest rates of depression and anxiety, and the highest rates of people who had ever attempted suicide and ever self-harmed. The results found that these symptoms were more common amongst younger than older groups.
Young people experiencing a mental health crisis often miss school. The number one reason why they refuse to go is poor mental health. 'Emotionally based school avoidance' is when they do so because of fear and/or anxiety. They can feel anxious about schoolwork or possibly feel they are out of pace with their peers.
"School avoidance can become a coping strategy to avoid perceived negative stresses associated with school. Pupils can feel that they can't cope with school, further alienating them, leading to avoidance and ultimately partial or complete withdrawal," wrote clinical psychologist Dr Katie Morris.
School withdrawal can limit the opportunities young people have to advance in society. Addressing the mental health concerns of children must be made a priority to ensure the success of all communities.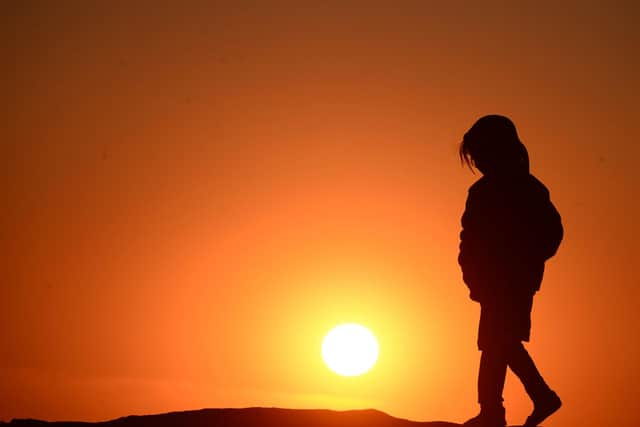 Ethnic minority children are more likely to live in deprived areas and lack access to mental health resources. Previous research has indicated that minoritised children have better mental health outcomes than their white counterparts, but national data demonstrated that minoritised children also have higher rates of internalising problems like anxiety and depression as early as three years old.
The diversity of the clinical psychology workforce is an important contributing factor in ensuring that children and adolescents are able to access voluntary mental health services that reflect their own particular culture and personal identities. In the UK, there is a lack of care providers with the relevant cultural understanding to service minoritised groups. Refugees and asylum seekers also experience high levels of stress that can challenge their school progression.
As efforts move forward to improve mental health services, there must be an investment in servicing all communities.
Gwenetta Curry is a lecturer in race, ethnicity, and health at Edinburgh University
Comments
 0 comments
Want to join the conversation? Please or to comment on this article.