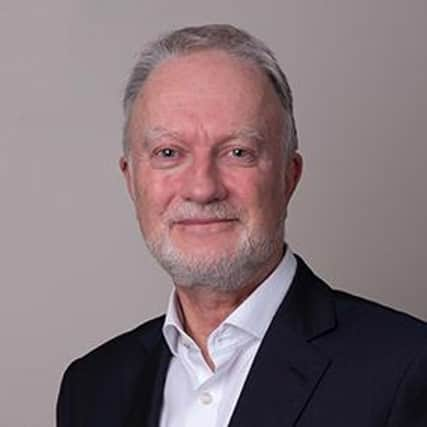 Last week, mediators around the world launched an initiative to address just that issue, with the Mediators' Green Pledge. We noted that mediation is a sustainable, efficient, cost- effective way to resolve disputes and other differences. As a mediation community, we also noted that we have talked about how we might mediate climate change issues. However, we recognised that we have probably not spent the same amount of time talking about how, as a community, we might address climate change in our own behaviour and practices.
We concluded that the time has come to address our contribution to the climate emergency facing us all. The move many of us have made to online mediation in response to the pandemic has shown us that environmentally-friendly ways of mediating can be both easily accessible and highly effective.
The Green Pledge outlines concrete steps that each mediator can take, both during and after the pandemic, to reduce the impact upon the climate of each mediation we conduct.
As I write this, already well over 100 mediators from over 30 countries in every part of the world have subscribed to the Pledge, indicating their support for an initiative which could significantly influence the way in which we conduct many mediations. The pledge is a broad foundation upon which, we hope, mediators will build with their own further measures tailored to their practices. Each case is different of course and flexibility is important, as in every mediation process.
The Pledge's wording could be useful as the legal profession considers what it might do: "As a mediator committed to ensuring that I minimise the impact on the environment of every mediation I am involved in, I will ensure that, wherever possible:
If screen sharing/video technology is appropriate, accessible and acceptable to all
concerned, I will encourage its use in all aspects of my mediation practice.
At all times during the mediation process, I will consider the most environmentally
friendly way to travel if travel is necessary;
I will offset the carbon emissions of any flights I make to and from mediations while
recognising that this is not in any way a substitute for avoiding flying and will only fly
when it is necessary to do so.
At all times during the mediation process I will only correspond through electronic
means, unless hard copy correspondence is expressly required in the circumstances,
while recognising that electronic communication itself is carbon emitting and should
be limited to what is necessary.
I will not request hard copies of documents to be provided to me unless there is a
special need to do so and I will discourage the use of hard copy documents
I will encourage parties and their advisers to consider the necessity of participants
attending mediation in person if that attendance involves significant travel and is not
Wherever possible, I will encourage parties and their advisers to consider the most
environmentally friendly venue for their mediation. At mediation venues, in rooms in
which I am mediating I will encourage, wherever possible, an environmentally
friendly approach to the use of consumables (for example the avoidance of single-
use plastic) and the use of energy (for example reviewing the level of air conditioning
I will consider the appropriateness of travelling to, and my mode of travel to and
from, conferences and other events and wherever possible will encourage and use
live streaming/remote participation options.
I will take steps to reduce the environmental impact of my office/workplace; and
I will seek to raise awareness of this pledge, for example by referring to it on my
website and/or email footer."
As one supporter wrote: "This pledge is a commitment that has no end and whether it is formalised or just remains a contract to myself, it feels really good to have begun it. Thank you for giving me the nudge!"
John Sturrock is Founder, CEO and Senior Mediator at Core Solutions Group.