Margaret Ferrier case has a lesson for Scottish Parliament – John McLellan
MPs like Margaret Ferrier can be forced out in a recall vote, but MSPs' seats are safe until the next election whatever they do, writes John McLellan.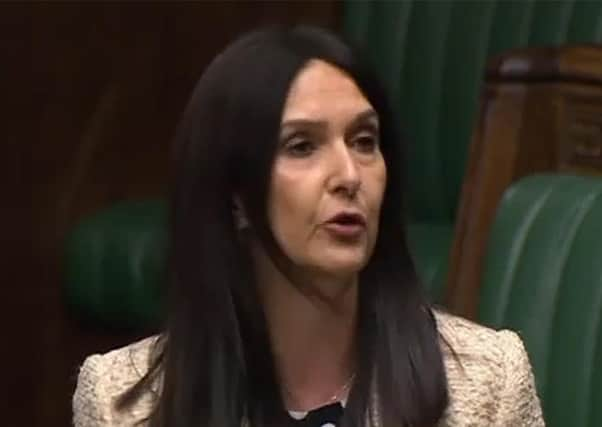 Until this week few outside the SNP or Rutherglen would have heard of Margaret Ferrier MP, but now she can claim her place in parliamentary infamy alongside Jonathan Aitken, Jeffrey Archer and Eric Joyce. No, she did not lie or punch anyone, but by making sure the crew and fellow passengers of a London-Glasgow train on Tuesday had a fair chance of a four-hour dousing of the Covid-19 virus she knew was coursing through her respiratory system, she might as well have done.
But for a brief moment let's have some sympathy. Haven't lots of people broken the rules? And what was she to do, stuck all alone in the heart of the evil Imperial capital, having been told on the Monday night that the test she had taken at the weekend after experiencing symptoms was positive. Who'd not want to be back in the familiarity of home when facing a potentially lethal infection?
Would she really have "undermined public trust in the lockdown rules", as someone put it after Dominic Cummings' drive to Durham? Although she was apparently not feeling too poorly, we can only presume the virus affected her memory because, as scores of social media commentators pointed out after her confession and suspension on Thursday, that comment was made by her.
Perhaps those on my side of the Scottish political chasm should be grateful to Ms Ferrier for what is a far more obvious breach of lockdown law than that of No 10 advisor Mr Cummings, who at least kept his germs in the family by travelling by private car, because it once again dashes the aloof disdain with which many of her colleagues regard their political opponents. With a sense of superiority which controversy after controversy never seems to dent, no wonder Nationalists are abandoning her.
To recap, Mark McDonald MSP quit after he was found to have sent "inappropriate and unwanted text and social media messages" to female staff, finance secretary Derek Mackay resigned after his repeated social media contact with a 16-year-old boy was revealed, and former Glasgow MP Natalie McGarry faces trial on charges of embezzlement. Although he was cleared of any criminality, in the course of his successful defence against sex offence charges, ex-First Minister Alex Salmond had to admit to behaviour many would find unacceptable – as the man himself said, he was no angel – and which would have been politically devastating had any of what he admitted to come out while still in office.
But back to Ms Ferrier. She claims it was a mistake to travel to London last weekend when she had symptoms and was waiting for her test results, it was a mistake to go to the House of Commons on Monday, and it was also a mistake to travel by train knowing she was infected. Two mistakes might be careless, but three in three days is sheer wilfulness.
I am not alone in thinking the new restrictions being imposed north and south of the border are disproportionate and of questionable effect, or that the NHS needs to be ready to cope with an infection which isn't going away so the so-called new normal isn't just one step removed from house arrest.
And as the Prime Minister so ably demonstrated, the new rules are so complex it's hard to remember them accurately enough to be policeable.
But we all understand that if you've actually got the thing then, with a higher death rate than seasonal flu, you must stay well away from other people until you are properly clear.
To even consider for one second it is appropriate to board a confined train carriage knowing you are carrying a bug which had killed 50,000 British people this year shows not just a selective attitude towards the rules but a flagrant disregard for the welfare and lives of others.
By comparison, in 2018 drink-driving killed or seriously injured 1,600 people in Great Britain, with a total of 8,680 casualties. Ms Ferrier can't even claim she was smashed.
Ex-Chief medical officer Catherine Calderwood was not carrying the virus when she nipped over to her East Neuk weekend bolt hole, but she lost her job all the same because of the bad example she set. As First Minister Nicola Sturgeon expects us to continue putting up with the suspension of our liberties, no wonder she is pressing for Ferrier's full resignation. And if the SNP is to carry on fighting its cause with a sword of moral superiority, then just reflecting on her actions, as SNP Westminster leader Ian Blackford put it, isn't good enough. Then there is the question about why if the Chief Whip knew on Wednesday, this only came to light on Thursday evening.
Perhaps by the time this is published Ms Ferrier will have done the decent thing and announced her resignation from Parliament, but I wouldn't bet on it. With such an obviously casual approach to both due probity and public responsibility, the chances of Ms Ferrier giving up the seat are probably slim.
More likely is her holding on as an independent Nationalist and continuing picking up her wages. After all, when it comes to setting examples, look no further than Mark McDonald and Derek Mackay.
But if she is suspended from Parliament for more than ten working days, a recall vote could be held and then the people of Rutherglen could force her out, as did Peterborough voters after Labour MP Fiona Onasanya was jailed for perverting the course of justice.
With the revelation that Renfrewshire MSP Derek Mackay has been filing expenses for an Edinburgh flat despite being absent from Holyrood since February, it's high time the Scottish Parliament had the same power.
Meanwhile, the rest of us must prepare for the imposition of a long, dark winter devoid of the things that make life that bit more enjoyable.
Edinburgh's Christmas was officially cancelled on Thursday and no matter the controversy about the sprawl and scale of the ever-expanding attractions, I don't know anyone who has a bah-humbug desire to return to the days when Edinburgh's festive effort amounted to a few neon Christmas trees on poles and some European lights which only lit half of George Street, but to have virtually nothing to brighten the city sums up what has been a thoroughly depressing year.
Instead, the city council has announced it is working on celebrations online, which presumably involves sitting in front of a laptop wearing a Santa hat and drinking supermarket gluhwein.
With a budget shortfall in the region of £20m, maybe it would be better just saving the money. Bah humbug indeed.
Comments
 0 comments
Want to join the conversation? Please or to comment on this article.