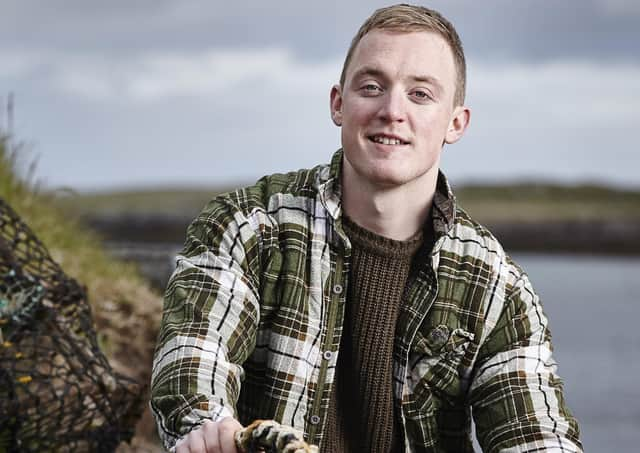 As we find ourselves in unprecedented times, it can be daunting to think of what lies ahead for Scotland's food and drink sector. As the founder of a relatively new company in the industry I have witnessed a collective effort in place to support each other through this extremely challenging period and I am certain that collaboration and innovation are crucial to underpinning the success of our future.
Food and drink is one of the strongest performing sectors of our economy and I am delighted customers continue to demand Scottish produce on their menus and on the supermarket shelves. According to latest figures from Scotland Food & Drink, food exports have more than doubled over the past decade, it's Scotland's biggest employer and the industry is worth over £15 billion. This is a sector worth fighting for and at Stewart's Kitchen, we are proud to play our part in the battle.
I have a passion for local Scottish produce and am on a mission to bring the best of Scotland's larder to more kitchen tables which is why I urge national supermarkets to 'stock Scottish'. Huge opportunities continue to arise for supermarkets to create bespoke ranges for Scottish stores, delivering the local food Scottish shoppers are after and I strive to encourage people to enjoy and demand the delicious and fresh food that's produced right here in Scotland.
My love for Scottish produce has been instilled in me from an early age, when I used to help my father, a fisherman, on his boat in the Outer Hebrides and I saw first hand what quality, delicious fresh food is available on our Scottish doorstep. In 2013 I formed the Hebridean Food Company, with the aim of encouraging more local people to eat and enjoy the fresh shellfish, mussels, venison, and various produce that's produced just a stone's throw away from where they live. The company grew from strength to strength, with our aim now being to take the freshest local food from Scotland to the rest of the UK and further afield to allow more to enjoy a small slice of the Hebrides and Scotland. In June 2020, I went one step further and set up Stewart's Kitchen as part of The Hebridean Food Company to provide quality dishes for those who have no time to cook. We offer something unique in the market and aim to challenge some misconceptions about what pre-prepared meals can offer. We focus on quality and working with like-minded quality partners. Dishes from Stewart's Kitchen are prepared with love by a small team of talented chefs, using only the finest and freshest ingredients. Every day we work with other innovative Scottish companies to create our quality, fresh pre-prepared meals, which can now be found in Co-ops the length and breadth of Scotland.
I'm proud to collaborate with products like Stornoway black pudding, Isle of Mull cheddar and Ayrshire ham to make our meals. Our kitchen is based in Lanarkshire, and our small team who make up our dishes are proud to serve Scotland.
One of the most important catalysts for our sector's growth will be to continue this culture of collaboration. It's only by working together, and supporting each other we will open up new opportunities and relationships. Of course competition between businesses in Scotland will always be healthy but with greater efforts to innovate and collaborate we can capitalise on our heritage and tradition, increasing international awareness and appreciation of the provenance of Scottish food.
So what will be key to ensuring a prosperous future for the industry over the course of the coming months and years as we attempt to recover from this pandemic? Supermarkets and retail must support existing and more importantly new, Scottish suppliers. And I hope the Scottish Government will continue to source and support Scottish food and drink, I would love to see a consumer campaign to 'buy Scottish.' Not that our public needs too much convincing because let's face it, Scottish produce is hard to beat. From our world-renowned whiskies, unrivalled quality meat and seafood to craft gins and beers, Scotland truly is the home of flavour and I could not be prouder to play an albeit small role in both the cultural development and economic growth of Scotland's food and drink sector. Scotland is blessed with an incredible larder of the finest food and drink on offer and the 'farm to plate' ethos has never been stronger.
Now, more than ever, it's imperative we make the most of Scotland's larder. Only by working together on joint ventures can we create a brighter future for our nation. We have a strong foundation of talented businesses and by fostering a culture of collaboration we can ensure long-term success, no matter what challenges lie ahead.
Douglas Stewart, Managing Director and Founder, Stewart's Kitchen.