Long Covid: Questions remain over what Scotland is doing to help thousands of lasting symptoms – Martyn McLaughlin
If there is a faint light at the end of the tunnel in our fight against coronavirus, it glows a little dimmer for some, particularly those thousands of Scots who have felt dismissed or ignored as they suffer its ruinous effects.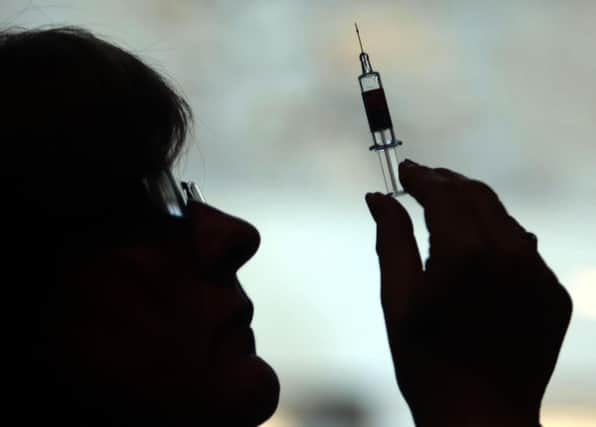 This group of so-called Covid-19 'long haulers' is small, but it is not insignificant, and it is growing by the day. The question of how best to help them is urgent, and it is inextricably bound up with a wider, as yet incomprehensible, dilemma: what exactly will be the dreadful legacy of the virus?
The development of what looks to be two effective vaccines is wonderful news, yet it should not obscure the fact that, nearly a year after the earliest reported case of Sars-CoV-2, there is still a great deal to learn about the virus.
A not insignificant proportion of those who have contracted it continues to suffer from the consequences, and they – and we – may be dealing with it for years to come. There is no commonality to the conditions, but from chronic heart damage and impaired nervous systems, through to scarred lungs and crippling fatigue, they are severe enough to ensure that, vaccine or no vaccine, a return to normality remains some way off for many.
Fatigue, pain and breathlessness
It is not uncommon for post-viral syndromes to linger after someone has contracted an infectious disease, as plenty of people who have suffered influenza will attest. But the emerging studies into the long-term health impacts of Covid-19 tell a unique, and concerning, story.
A study led by Professor Tim Spector at King's College London into what is known as 'long Covid' has found that of those Britons infected in the first wave of the virus earlier this year, as many as 60,000 may have had symptoms for three months or longer. The professor of genetic epidemiology has estimated that as many as one in five people who contract Covid-19 will suffer ongoing complications lasting three months or more.
As he has pointed out, this growing subset of the infected population may yet pose the greatest challenge of an unprecedented public health crisis. "This is the other side of Covid-19," he explained. "The long haulers that could turn out to be a bigger public health problem than excess deaths from Covid-19, which mainly affect the susceptible elderly."
It would appear that fatigue, pain, and breathlessness are among the most common long-term conditions, but every new tranche of evidence which emerges brings increased cause for concern. Only this week, initial research by Coverscan – a study being led by medical company, Perspectum, Oxford University Hospitals NHS Trust and the Mayo Clinic – found that young and previously healthy people with ongoing coronavirus symptoms are showing signs of damage to multiple organs four months after being infected.
'Rapid research' projects
A lack of coherent and reliable data on the number of people infected will compound the problem, and it threatens to place a heavy burden on Scotland's already stretched NHS. The response to the pandemic to date has been characterised by firefighting – that is not a criticism, but an observation. Even so, no health board has a dedicated long Covid clinic in place, and just two are working on long-term strategies to help those with persistent symptoms. That is simply good enough.
None of which is to infer that nothing is being done. The Scottish government has allocated £5 million to more than 50 "rapid research" projects, and Scotland's chief scientist office is bankrollling studies it hopes will result in effective clinical interventions to support recovery and rehabilitation.
It remains to be seen whether these resources are sufficient in scale and urgency, but the long wait for help will not be over any time soon – the deadline for applications for the latter tranche of funding passed less than a fortnight ago.
Already, numerous respected institutions with first-hand evidence of dealing with long Covid sufferers have said more needs to be done, and now. They include the Royal College of Nursing Scotland, Chest Heart and Stroke Scotland, and the Chartered Society of Physiotherapy Scotland, all part of a growing chorus which is calling for the establishment of a national long Covid support service offering a "structured and consistent" care approach.
Short on detail
For her part, First Minister Nicola Sturgeon has said that treatment cannot be provided until clinicians have a sufficient understanding of the specialist treatment required. That is a reasonable stance to take when implementing an evidence-led solution. But the Scottish government does not have a monopoly on research into long Covid.
While it is working with other nations across the UK, with plans for rapid clinical guidelines to be published before the end of this year, there are already signs of divergence. At the end of October, the National Institute for Health and Care Excellence, together with the Scottish Intercollegiate Guidelines Network, published what it called a "guideline scope" around the long-term effects of the virus, designed to inform the response by the NHS and other health and social care practitioners.
Now, just weeks later, NHS England has announced plans for scores of specialist long-Covid clinics which will begin opening at the end of the month. In Scotland, meanwhile, the plans for how the NHS in Scotland will address the needs of long haulers – a cohort that is thousands, if not tens of thousands strong – remains short on detail.
It is too early to say whether one approach is better than the other, or that parity will not eventually be reached. But for those Scots who have been suffering from Covid-19 and its complications for months without an end in sight, it is surely not too much to expect more in the way of help.
A message from the Editor:
Thank you for reading this article. We're more reliant on your support than ever as the shift in consumer habits brought about by coronavirus impacts our advertisers.
If you haven't already, please consider supporting our trusted, fact-checked journalism by taking out a digital subscription.
Comments
 0 comments
Want to join the conversation? Please or to comment on this article.