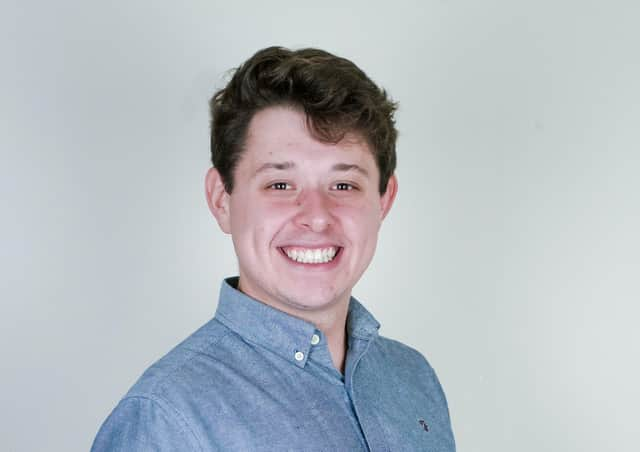 Josh Bircham is a Lecturer in Digital Marketing and Digital Marketing Short Course Coordinator
Just a few months ago, we highlighted the ongoing challenge that the digital skills gap poses to organisations and businesses in Scotland, and the need for greater provision of digital skills training. A large proportion of technology focused jobs remain unfilled and organisations report a difficulty in recruiting applicants with the digital talent and skills that they need. In addition to this, there is a need for better understanding of the cultural and governance challenges faced within organisations as they undergo digital transformation.
Since writing in February, we have seen widespread digital transformation as companies, schools, universities and individuals have been forced to move their activities online in response to the COVID-19 pandemic.
This rapid and dramatic shift has highlighted digital inequalities regarding access and ability, and a significant gap in digital skills required by businesses and organisations as they move their businesses, shop fronts and backroom processes online.
Jack Keenan is a Senior Lecturer and Digital Development Lead in the School of Creative and Cultural Business
In addition to the disparity in skills and access, the ongoing crisis has also brought debates around data ethics and the balance between personal data privacy and public data gathering, to the fore. For example, whilst individual countries and regions take different approaches to contact tracing, the need to address privacy concerns and ensure that applications are developed in a manner that both the public and regulatory bodies find acceptable is fundamental if contact tracing apps are to become successful.
The pandemic highlights concerns for many around inconsistency of access to education that the rapid shift to online learning can bring. We are strong believers in the advantages of a blended approach to education and in many areas find online delivery to be preferable, but this is only effective for those who have access to the relevant skills and technology to engage in online learning.
When we entered lockdown, the transition to online classes and remote lectures via zoom was relatively straightforward. These technologies are already widely adopted and education is an area which is less challenging to deliver online providing students have access to high speed broadband, a new laptop and are able to access and use appropriate platforms and services. For students and school pupils who live in broadband black spots, for poorer communities and for pupils who lack support in developing digital skills, the challenges of lockdown has been far greater.
The pandemic has cost lives and also deepened social inequalities represented by the digital divide, highlighting the need for both education in the skills and knowledge required to work online and the need to ensure the aspirations of the Scottish Government in increasing access to high speed broadband.
Focused woman wearing headphones using laptop in cafe, writing notes, attractive female student learning language, watching online webinar, listening audio course, e-learning education concept
The divide between those who have access to digital skills and infrastructure and those who do not, highlighted in lockdown, has also been felt by businesses and organisations who have had to transition online. For some companies that were already in the digital space or who had a strong digital presence, things may have continued very much as normal.
In some cases there will be companies who have thrived in this situation, not just the obvious companies such as Zoom who have seen a significant increase in use and revenue, but in small companies who had already invested in their digital infrastructure and training. Many organisations though, have had to reinvent themselves overnight in order to survive, not just companies who operate services which can be delivered remotely but 'non-digital' companies such as bars now operating as e-commerce stores delivering cocktails to customers' homes and the fish and chip shops with scheduled collection who have had to implement click and collect systems in order to operate. All of these companies have had to become digital overnight.
In Scotland and more specifically Aberdeenshire, many small businesses still have a strong focus on face-to-face interaction and integration with the local community. When working with businesses, we have previously seen a reluctance to engage with the online opportunities available, partly due to comfort in the status quo and partly due to a fear of the costs and complexity of transacting in the digital sphere.
In the current lockdown, non-essential local companies without a digital presence are stagnant, waiting to open while retail multinationals like Amazon sweep up their customers. Equally, loss of revenue means they are unable to afford to outsource their digital practices as they don't have the confidence to run this internally. On the other hand, those who already have an online presence, especially those with eCommerce capability, have found the genuine benefits of operating this way. The challenges these businesses face highlight the real need for education in digital marketing skills – even at a basic level – in order to build confidence and ensure that small businesses can survive.
Consumers have moved ever further online through the lockdown and this looks to continue with 'shopping local' and deliveries still encouraged right through to Phase 4 of the Scottish Government's CV19 Route Map. As a country, we have been repeatedly told that things will not return to normal for a long time and it is likely that this will shift the way we interact with small business indefinitely. Companies will have to adapt to survive, and the natural evolution is into a digitally enhanced way of operating. This will allow local businesses to see the benefits and real possibility of competing in a space where major corporations have been dominant for years. On a personal level, we are now getting regular deliveries from local breweries, farms and bakers, products from which we used to buy online from a supermarket.
Statistics have highlighted the clear social and economic digital divide many still face and it is imperative that this is addressed on all fronts: from digital infrastructure such as blanket high speed internet coverage to allocation of government resources. Further to this, it is of paramount importance to the country that emerging from this crisis we are able to provide accessible education around digital skills to people at all levels, from school, through further and higher education and into the workplace.
Jack Keenan is a Senior Lecturer and Digital Development Lead in the School of Creative and Cultural Business.
Josh Bircham is a Lecturer in Digital Marketing and Digital Marketing Short Course Coordinator.