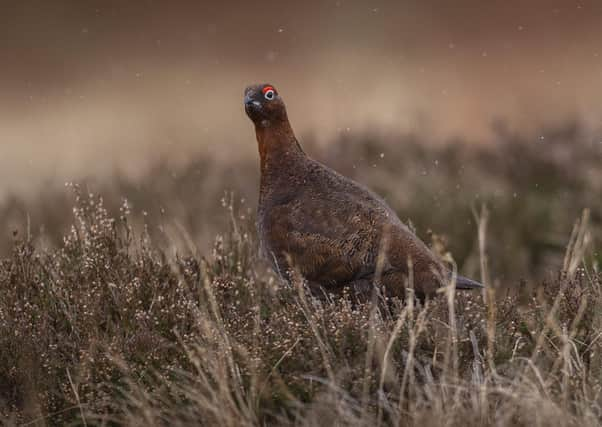 As Scotland emerges from Covid-19, licensing of grouse moors should play a positive role in a much-needed green recovery. A positive step in the right direction happened last month when, following much public outrage, mountain hares were given full protection by Scottish Parliament in the Animals and Wildlife Bill. Previously mountain hares have been legally shot in huge numbers by grouse moor managers. This step is important and necessary, but there is more to do.
We know that nature and the climate were facing a dire crisis before the pandemic. And, while the full effects of the virus and resulting lockdown on both people and nature are yet to be understood, we know that people have taken advantage of the unusual circumstances to commit serious crimes against birds of prey and circumvent protections for nature; two satellite tagged hen harriers disappeared in April, last recorded over grouse moors. Grouse moors, which cover 15 per cent of the country, must be managed for the public as well as the private interest. There should be more opportunities for appropriate and sensitive woodland expansion; for peatland restoration; and, yes, for sustainable grouse shooting. It is only then that we can tackle the nature and climate emergency which will bring more diversified, resilient employment to rural communities.
In December 2019 the independent Grouse Moor Management Review Group, chaired by Professor Alan Werritty, made recommendations as to how Scottish grouse moors might be managed "sustainably and within the law". The Werritty Review was prompted by relentless illegal persecution of birds of prey. It followed the publication of a damning report by Scottish Natural Heritage that analysed the fate of satellite-tagged golden eagles between 2004 and 2016. The report revealed that a third of the 131 tracked birds disappeared in illegal or suspicious circumstances, predominantly on land managed for grouse shooting. Since only a small proportion of the golden eagle population was monitored, the true number of birds killed was likely higher.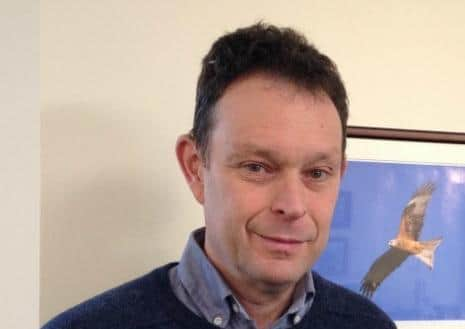 However, public concern about grouse moors goes far beyond the illegal killing of birds of prey. Shooting grouse has become a heavily commercial industry involving highly intensive land management practices; consequently numbers of grouse shot across the UK increased by 62 per cent between 2004 and 2016.
Typical management includes rotational "muirburn", the successive burning of patches of vegetation, to create optimal conditions for red grouse, and involves a great deal of legal killing of wild predators. Grouse are treated with veterinary medicines and mountain hares have been killed in huge numbers, with the mistaken purpose of reducing grouse diseases, so more grouse are available to be shot. These management practices are increasingly resulting in a red grouse monoculture across large swathes of our uplands.
While RSPB Scotland welcomes the recent decision to protect mountain hares, this is only the first step on the reform ladder.
Further, many grouse moors remove regenerating native woodland to keep the landscape open for grouse, and risk damaging peatlands with badly managed burning. The development of nature-based solutions, which rely on healthy and functioning ecosystems, is vital to improve the resilience of wildlife habitats; to reduce downstream flood risks; and to mitigate the impacts of climate change by locking up carbon. The Werritty Review recommended improved regulation of burning, especially on peat soils. The Scottish Government has ambitious woodland expansion targets to alleviate climate impacts. It is also incentivising landowners to restore peatlands.
Importantly, the Werritty Group also recognised that the present systems of minimal and inconsistent self-regulation are failing badly on grouse moors. The Group unanimously recommended that grouse moors should be licensed but only if, within five years, there is no measured improvement in the conservation prospects of key bird of prey populations.
RSPB Scotland supports the Group's recommendations; but we do not accept the need for a five-year delay before licensing is considered. Licensing must be progressed as soon as possible. Grouse shooting businesses have had many decades to get their house in order and have patently failed to adapt to the laws of the land and to modern expectations. A five-year delay would likely mean up to ten years before a licensing system could be practically implemented. We need an immediate and significant change to deliver environmentally sustainable grouse moor management practices; any delay puts the future of Scotland's spectacular birds of prey at prolonged risk from illegal behaviours; and hinders Scotland's attempts to use nature-based solutions to tackle the climate crisis.
Duncan Orr-Ewing, Head of Species and Land Management, RSPB Scotland