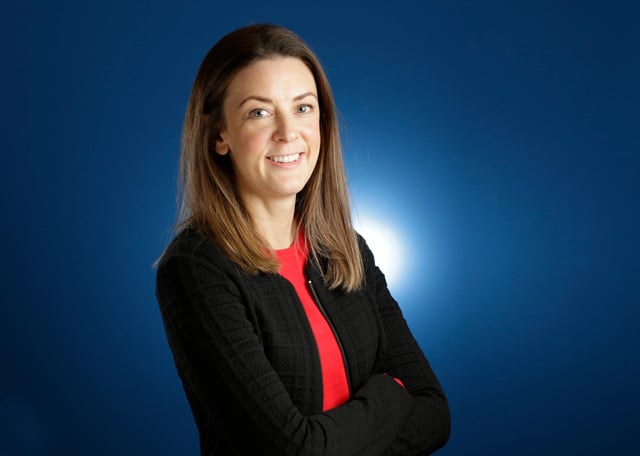 Kim Bower is a specialist in legal recruitment at Core-Asset Consulting, the recruitment firm behind an in-depth annual Salary Guide into Scotland's legal and financial services sectors.
The fastest route out of the crisis facing legal firms? By embracing a twin revolution: in both IT and flexible working.
The shifts in both working practice and the operation of the sector means that legal firms need to be realistic about the scale of the challenges facing their sector and the speed of technological change required.
Covid accelerated changing attitudes to the importance of good mental health and home working.
Creating an effective work-life balance will be increasingly important for legal firms and their employees. With flexible and remote working now likely to become the norm rather than the exception, the way that advice is given and cases are managed will need to continue to adapt.
More importantly, the speed of technological change and innovation in the legal services market needs to pick up pace. Legal firms still have ground to make up before they can claim to have fully revolutionised caseload management and workflow through the use of technology.
Well-deployed technology and automation will enable everyone from secretaries and paralegals to solicitors and partners to work at a much higher level of productivity, removing the need for the repetitive tasks that continue to permeate the profession.
While Covid had a sharp and sudden impact on the legal sector, even before the pandemic, the profitability of law firms in Scotland was lower than the rest of the UK.
Analysis of historic income and profit and loss accounts have shown that while Scottish legal firms were generating increased volumes of work in the lead-up to the pandemic, overall, this work was priced at a lower profit margin. These financial pressures drove a number of global law firms to merge with well-established Scottish practices – another factor driving the tech revolution.
One key platform for merger success is technology. IT integration can dictate merger timetables – the smooth and functional importance of operating platforms, workflow management, document creation and billing systems are all critical components of this.
Increased technological advancements will also create new roles and lucrative opportunities in the sector, which highlights the importance of lawyers in identifying and reporting on money laundering, fraud, cyber security, compliance and business ethics.
Meanwhile, Brexit, increased regulation, GDPR and corporate governance will also continue to impact, with legal firms showing resilience in using these changes to their benefit.
Clients have required additional support and advice around the potential impact of impending regulations and new frameworks, which has led to increased demand for solicitors with regulatory and immigration experience.
Despite strong female representation in the sector, the progression of women to more senior roles is still an obstacle facing the industry. Female solicitors represent only around 30% of partnership positions, while the sector suffers a 20% pay gap.
Another challenge facing private practice firms remains talent retention, with ambitious lawyers continuing to move firms for good opportunities.
We're also predicting that the percentage of the profession made up of in-house lawyers, both public and private, will grow, reflecting the changing requirements of companies and organisations on legal representation and reporting.
To attract and retain the best talent, firms have to differentiate themselves by offering flexibility, clear progression, and crucially, access to cutting-edge technology.
Over the coming months, there will be increased demand for lawyers to advise their clients on Brexit – on employment rights, imports, exports and expansion, registration and the legal operating models of other countries. We're also envisaging an increased demand on governance.
The impact of Covid on hospitality, retail, tourism, and the services sectors is set to result in an increased demand for legal skillsets in corporate restructuring, insolvency, litigation and family law.
Looking forward, despite the global and national impacts of Covid and Brexit, the sector has set itself
in good stead to stabilise and rebound quickly. While turnover is yet to fully recover, and may take some time to do so, the tide is set to turn.
Kim Bower is a specialist in legal recruitment at Core-Asset Consulting, the recruitment firm behind an in-depth annual Salary Guide into Scotland's legal and financial services sectors.