The crash in oil prices from 2014- 2016 had a lasting impact on the North East economy, resulting in a wave of redundancies, business closures and a prolonged housing slump. As business leaders start making difficult decisions to ensure they're fit to weather the storms of recession, what lessons can be learned from the past and what qualities will be required to successfully lead a business?
Having launched my own executive search firm in Aberdeen in 2012, just two years before the oil price plunge, I have my own perspective on running a business through an economic down cycle. However, I've also had the opportunity to speak with many senior executives, board members and investors across the business spectrum about how they prepared for, responded to and navigated the turmoil of such events.
So, in no particular order, here are a few of those common themes to have emerged from these conversations.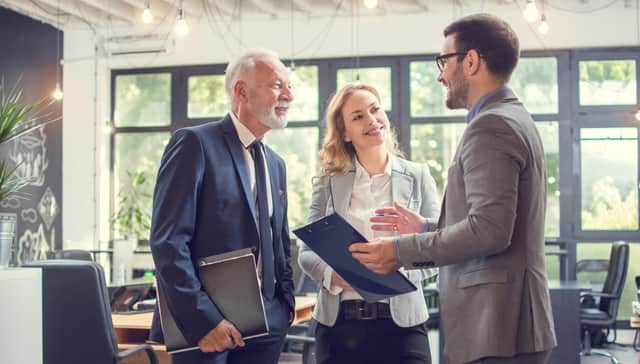 Does your business have the right experience? A leader who has managed a business through a downturn can make decisions based on previous experience. However, many leaders may only have held a leadership position during a period of growth and will be heading into unchartered territory. In these circumstances, businesses should look to the composition of the Board. Is there sufficient experience to fill the gaps and provide the necessary support? The experience of senior industry professionals who have developed the necessary scar tissue can provide invaluable counsel to a developing leadership team.
It's not just the Board who can provide that value. A leader is only as good as the people around them. Breadth of experience in any member of the leadership team is something to be valued. CEOs who trust their leadership team, as part of a tight-knit, aligned group, will stand a much better chance of successfully delivering the business strategy. Key to this is a finance leader who is able to be both "hands-on" and strategic. Businesses with a strong balance sheet will possess much more flexibility and control in how they can tackle the forthcoming recession than those who don't.
Does your leader possess the right qualities to lead through a recession? Knowing that all economic periods are temporary, whether boom or bust, should help steer leaders to make decisions focused on the long-term success of the business, rather than corrections that fix a problem in the short-term but may be damaging moving forward. Keeping your organisation focused and together during periods of turmoil is not easy. Having a clear purpose for the business that the organisation believes in can go a long way to sustaining focus on what is important.
Leaders may also a need to make tough decisions when it comes to the workforce. Leading with empathy will inspire your colleagues and partners, while ensuring that your business reputation doesn't suffer from poor errors of judgment.
Ultimately, every recession is different just as every business will face its own unique challenges and opportunities. However, learning from the past, and from those who have experienced similar downturns, can provide an illuminating way for leaders to ensure that their business is best placed to take on a down cycle and emerge stronger on the other side.