Leader: SNP must fix short-term approach to spending
It is the role of a responsible governments to make difficult decisions based on the nation's best interests. Of course, those decisions will not always be popular – you can't please all of the people all of the time.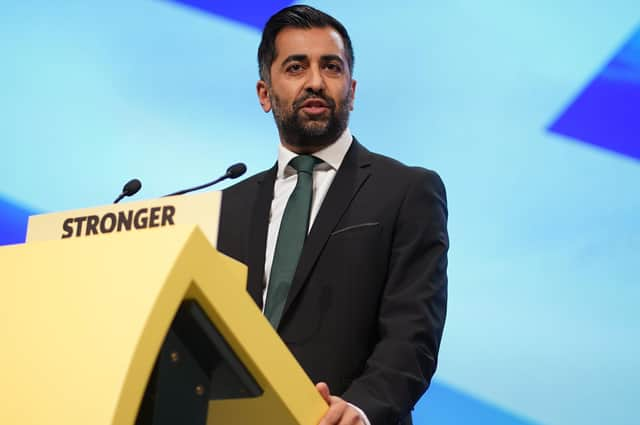 The SNP, which has been in power for 16 years, is today accused of short-termism in its approach to financial planning. A damning report by MSPs on Holyrood's Finance and Public Administration Committee said: "Affordability does not appear to be a key factor in Scottish Government decision making."
An earlier report by the committee in January accused ministers of "firefighting on a number of fronts" without adequate "strategic long-term planning to ensure fiscal sustainability". There is, the MSPs noted, little evidence of any change in the government's approach since then.
The consequences will be felt for years to come. The Scottish Fiscal Commission warns the government's capital budget - for long-term investment such as infrastructure, hospitals and research and development - will be 16 per cent smaller in real terms in five years' time than it is now.
As an example of ministers' short-sighted approach to the nation's finances, the committee pointed to the surprise council tax freeze announced to the SNP conference last month by First Minister Humza Yousaf.
The announcement succeeded in raising a much-needed cheer from the party faithful, but there has been very little detail on how the measure will be funded.
This is symptomatic of a deep-rooted problem. The committee notes the Scottish Government's planned public service reform programme has changed "multiple times" since May 2022.
This is no way to govern. When the Scottish Government unveils its budget next month it must demonstrate it has taken these concerns on board. Otherwise the SNP is likely to be punished at the ballot box. Recent polling indicates the electorate is increasingly losing patience with its spendthrift ways.