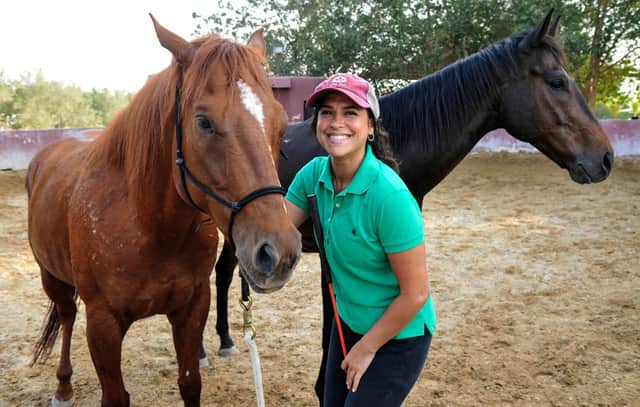 Formed from a series of interviews with a real horse trainer identified only as Sonia, Kick the Latch plunges the reader into life on the racing circuit, a world entirely new to me and so a good, atmosphere-resetting read for the fresh year. The horse-training life is all about the hard early morning routine of rising before sunrise for feeding and grooming, the unusual characters met working on the road, and the highs and lows of the racetrack.
The presence of the real Sonia is keenly felt; Scanlan, whose first publication, Aug 9 – Fog, contained excerpts from a found diary, dedicates the book to her. The publisher's copy on the inside flap quotes Scanlan saying: "I wanted to preserve – amplify, exaggerate – Sonia's idiosyncratic speech, her bluntness, her flair as a storyteller. I arrived at what you could call a composite portrait of a self." Olivia Laing's novel 2018 Crudo also attempts a composite protagonist, but I found its blurry boundaries and almost coy sense of self ("an artist who may or may not be Kathy Acker") less satisfying.
Kick the Latch is composed of short vignettes, a form that can work well for quasi-biographical narratives because what else is a life but an interconnected series of events? It works excellently here because of Scanlan's ear for a good short story, which is really the crux of the thing. Kick the Latch unfolds compellingly. Like any life story there are cruelties and moments of compassion, humour and heartbreak. It is poignant without becoming maudlin. Character sketches of various horse people (other groomers, jockeys, money men) keeps things lively.
Most of all, perhaps, I was moved by the portrayal of one woman's dedication to her craft. How, from an early age, she was mad about horses and came to develop an intuitive understanding of how to care from them, how all the hard work and intelligence and empathy put into her work matured over a lifetime.