Janet Christie's Mum's the Word - Youngest enjoys a holiday, whatever the occasion
Quality mother daughter time is always a cause for celebration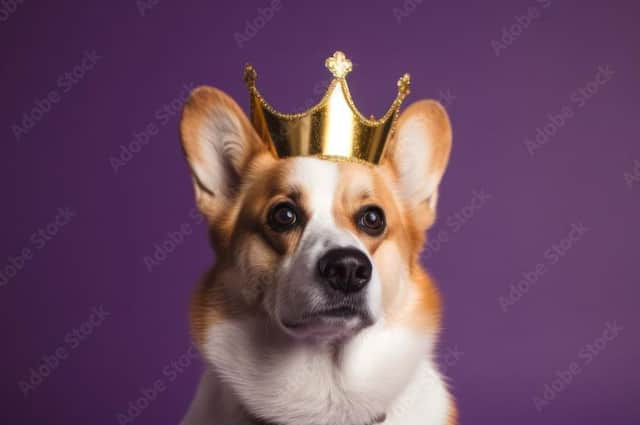 "Why are you watching the Royal Funeral? says Youngest Child on the day of the Coronation, which I'm catching up on via my phone.
"It's not a funeral, it's a …"
"Wedding, I know," she says. "Charles and Camilla. Looks dull."
To be fair, the action is dragging. And Youngest is in the dark because she's stopped watching the news with me on account of Covid, Ukraine and the latest update on Prince Harry, plus she gets a better cheer-you-up-at-the-end-of-the-headlines-item from her TikTok feed. Who doesn't love animals in outfits?
"It's the Coronation. I like watching the horses. And the outfits," I say. "Look at Princess Anne's hat, that's a bobby dazzler - she's Gold Stick in Waiting now."
"Right. I've never watched Lord of the Rings. Or Game of Thrones," she says.
I used to believe in keeping my kids up to date on current affairs but I've let things slide recently on account of the unremitting grim-ness and the need to place an emphasis on their positive mental health - Prince Harry's not the only one who just needs a massive hug. If Youngest is confusing the Royals with the House of Stark or Lanister, then she's not far off, and where's the harm in it? I'll just leave it.
"Well I wouldn't mind seeing the Red Arrows," I say, "but that's going to be aeons away, and the bit where Prince Charles is anointed with oil - because you know how I'm reading Moby Dick, well Herman Melville has a lot to say about the virtues of sperm whale ambergris when anointing monarchs. And Prince Charles has gone for an animal-cruelty free version of olive oil scented with sesame, rose, jasmine, cinnamon, neroli, benzoin and orange blossom. Nice. But that bit's done behind screens 'cos it's secret."
"Wow. Obsessed," she says. "So would you rather watch that on your screen or get out and spend some quality mother daughter time?" she says.
"Quality mother daughter time," I say, dragging my eyes away from Lionel Richie's astonishing fillers as the parade of the pampered and privileged search for their seats.
"Correct answer," she says. "Come on, I need new shirts for work, which you know about, and the shops will be empty because it's a holiday for some reason. Woohoo!"
"Yes, it's a holiday because of the… never mind. Let's go."