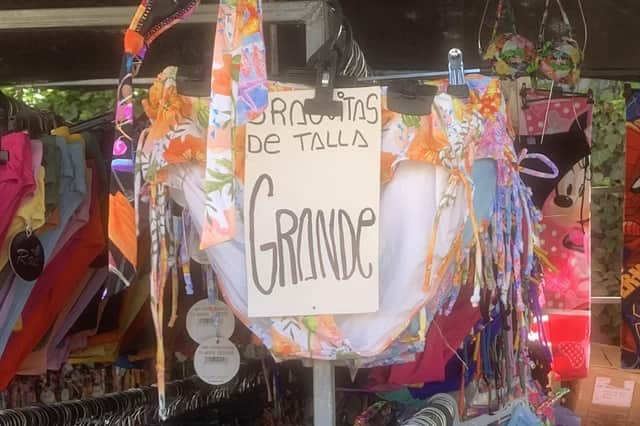 Mum's the Word Pic: J Christie
With headlines of travel chaos - queues at check-ins, cancelled flights, lost baggage - I'm tempted to wake up Youngest Child and say 'maybe we shouldn't try to go on holiday tomorrow. It's almost sunny here'. But Princess Positive stamps on that kind of glass half empty talk so I drag out the cases.
Way back through the mists of pre-covid time, three years ago when this trip to Spain was booked, I promised her a check in the hold suitcase. She doesn't travel light, with multiple outfit choices and bags of can't-do-without cosmetics - plumpers, primers, spoolies and assorted mystery-to-me objects. Meanwhile a carry-on cabin bag suits me – laptop, book, swimsuit, T-shirts, sundress, flip-flops but even so, I'm struggling to close my bag so I take the bold step of waking her up.
"Can you check out what I'm taking - see what I can leave behind please?"
"Ok. Too many T-shirts, lose a couple, because you've not packed shorts or a bikini."
"Obviously. I don't have any."
"Go and try some of mine on."
"Er no. Don't make me. If it's really hot I'll buy some there in a market."
"Yeah, but you'll have a very limited choice," she says. "Very limited," with the regret that only the owner of shorts in denim, gingham, velour, plastic, lace, cotton and lycra as well as bikini bottoms ranging from thongs to Brazilian to string to V-shaped to high leg could summon.
"Limited is good," I say. "Down to the knees or up the bum. I'll be going for knee shorts and a waisthuggerkini."
"Sigh. OK, but 'don't come running to me' (she mimics), when you get tan lines."
"Like I'd ever run in a bikini," I say.
"What is WRONG with your generation?" she says and shakes her head. "So many body hang-ups. Saddos."
True, but clearly we haven't passed them on.
"OMG!" she says, scrolling her phone. "Other Parent's luggage got lost on that work trip. He was home before it was. OMG. Imagine!"
"OK. Rethink. We'll keep hold of our luggage. You have my carry-on case and I'll take a mini bag that could be a "small personal bag" if things kick off.
"OK. Sigh. It'll be a squeeze - but I'll just have to manage," she says and disappears with my case.
Leaving me to look up the Spanish for hiking shorts and big bikini bottoms.